Iran
IRGC University Student Presents Plan to Build Unmanned Submarine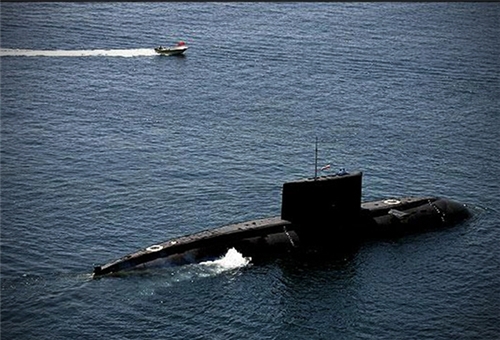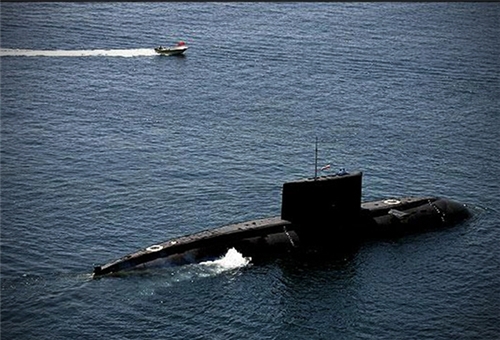 A university student in Iran has presented a plan to build an Unmanned Underwater Vehicle (UUV) with the capability of tracking mines and firing torpedoes.
The plan presented by a student at the Islamic Revolution Guards Corps (IRGC) Imam Hossein (AS) University in Tehran was revealed in a TV report earlier this week.
The student explained that the plan, which seems to be in the preliminary stages, includes manufacturing of an unmanned submarine (sometimes known as underwater drone) capable of discovering mines and firing torpedoes.
Iran has made huge progress in building different subsurface vessels and equipping them with the state-of-the-art weapons.
In relevant remarks in November, Iranian Navy Commander Rear Admiral Habibollah Sayyari announced that the country's submarines have been equipped with the capability to fire home-made long-range Qadir cruise missiles.
"The missiles that we are using today are good and proper missiles to fulfill different missions, including coast-to-sea or surface-to-surface missions, or to be fired from a vessel or by submarines," Sayyari said, addressing a ceremony to mark delivery of a large number of high-precision and long-range Qadir cruise missiles from the defense ministry to the Navy.
His comments came one month after he announced that the advanced Valfajr torpedoes whose mass-production started in October had been mounted on the country's home-made submarines.
"Valfajr torpedo is now used by the Navy units in operations," Sayyari told FNA in Tehran at the time.
"The torpedo is just fired from submarines and the Navy's Tareq class and Qadir class submarines are equipped with the torpedo," he added.