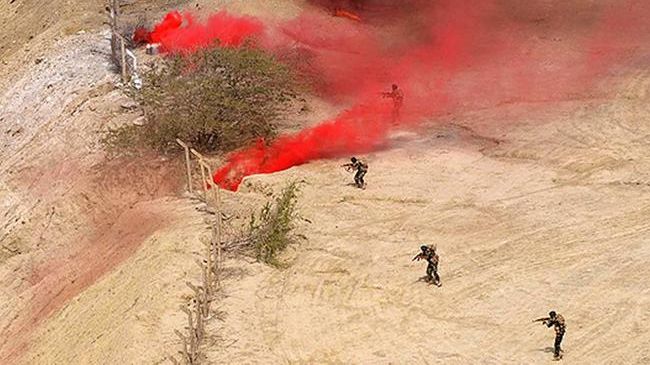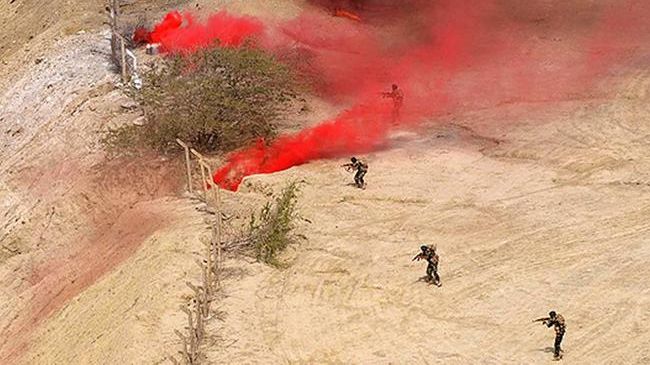 Iran's Islamic Revolution Guards Corps (IRGC) Ground Forces have completed their latest military exercises, named Hamiyan-e Velayat (Supporters of Velayat), in the southern part of the country.
Commander of IRGC Ground Forces Brigadier General Mohammad Pakpour said on Sunday that all the elements of a tactical commando raid and aerial combat were successfully practiced during the ground military drill that started on Saturday.
He further said the IRGC forces also launched countless air offensive and defensive operations, carried out heliborne and anti-heliborne operations and ambushed the hypothetical enemies' armored and mechanized columns.
In addition, they exercised the aerial transportation of military equipment as well as overnight raids during the Hamiyan-e Velayat military maneuvers.
The top IRGC commander said the drills were intended to convey a message of peace and friendship to the countries in the Middle East, while advising Iran's enemies to observe prudence in their behavior towards the Islamic Republic.
Iran recently launched the Velayat 90 naval drill in an area stretching from the east of the Strait of Hormuz in the Persian Gulf to the Gulf of Aden, which wrapped up on January 2.
The drill took place in line with a directive issued by the Leader of Islamic Ummah and Oppressed People Imam Sayyed ali Khamenei, instructing Iran's armed forces to maintain total readiness to defend the nation against any potential threats.