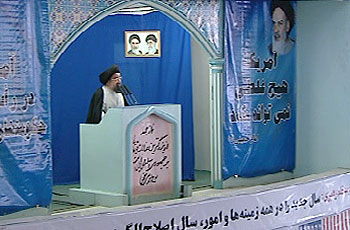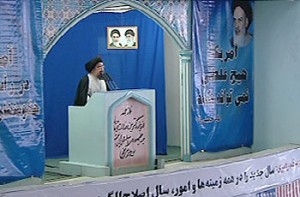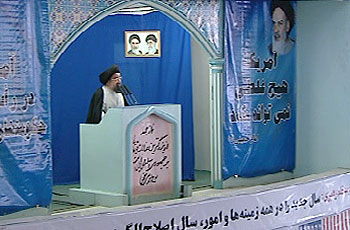 The Leader of Tehran Friday Prayers in the second sermon of this week's prayers referred to Iran's uncompromising policy towards the US as a wise stance, IRIB reported.
Hojatoleslam Sayyed Ahmad Khatami pointed to US government atrocities in Iran in the last 56 years and said the Shah regime was imposed on Iranian by the then US government's efforts.
"After the Revolution (1979) their embassy was a center to hatch plots against the administration and because of that the students, the followers of Imam Khomeini's line, took over the espionage den," Khatami said.
Hojatoleslam Khatami spoke of the US President's promise not to intervene in Iran's domestic affairs as a big lie and accused the American media and Pentagon of meddling in an unrest which followed the June elections.
"Last week the US Department of Defense allocated millions of dollars for sabotage and soft war against the great nation of Iran," Khatami deplored.
The Leader of Tehran Friday Prayers said the nation's hatred of the US evil acts was deeply rooted and they would not sit devilish negotiations with the US.