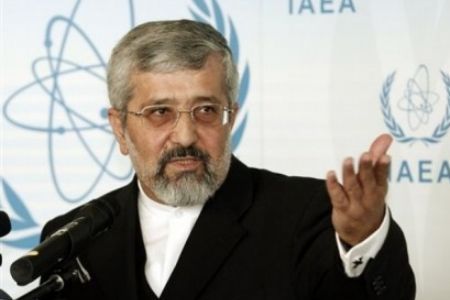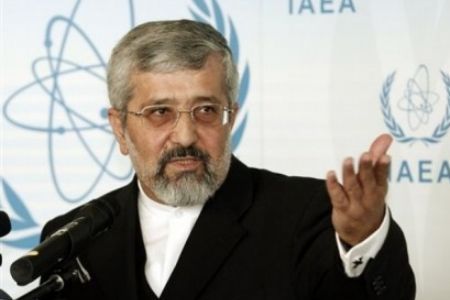 Iran is committed to continue talks with the International Atomic Energy Agency (IAEA), but hostile countries should not manipulate these positive relations, Iran's Envoy to the IAEA, Ali Asghar Soltanieh said Wednesday.
"Islamic Republic is bound to international rules and regulations and cooperated with the IAEA inspectors in two rounds of meeting; recent meetings between Iranian officials and IAEA inspectors had good results but reaching a final agreement needs more negotiations and time; Iran answered all legal and technical questions regarding its nuclear activities," the official added.
Soltanieh, who attended the talks, said the 2-day talks about cooperation between Iran and the agency were with Deputy Director General and Head of Safeguards Department Herman Nackaerts and special assistant of director general Rafael Grossi and several experts of the agency here in Tehran.
The IAEA high ranking delegation arrived here in Tehran early Monday morning.
Before departing Vienna airport for Tehran, Nackaerts expressed optimism concerning the talks in Tehran and said that they hoped to have two good and constructive days in Tehran.
Washington and its Western allies accuse Iran of trying to develop nuclear weapons under the cover of a civilian nuclear program, while they have never presented any corroborative evidence to substantiate their allegations. Iran denies the charges and insists that its nuclear program is for peaceful purposes only.
Tehran stresses that the country has always pursued a civilian path to provide power to the growing number of Iranian population, whose fossil fuel would eventually run dry.
Despite the rules enshrined in the Non-Proliferation Treaty (NPT) entitling every member state, including Iran, to the right of uranium enrichment, Tehran is now under four rounds of UN Security Council sanctions for turning down West's calls to give up its right of uranium enrichment.
Tehran has dismissed the West's demands as politically tainted and illogical, stressing those sanctions and pressures merely consolidate Iranians' national resolve to continue the path.