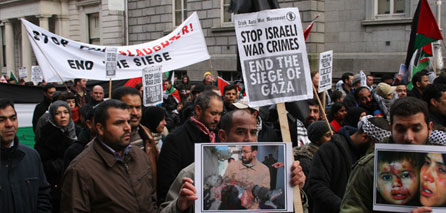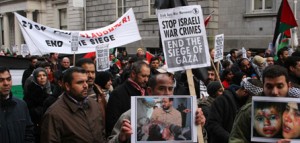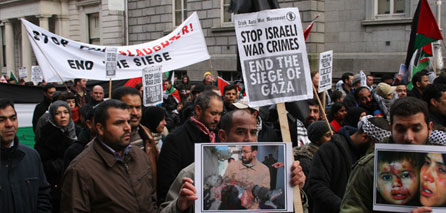 Irish newspaper reports town councilmen voted to rip out page of town's visitor's book signed by Zionist's Ambassador Zion Evrony
Zionist's Ambassador to Ireland Zion Evrony is at the heart of a diplomatic spat after local councilmen voted to rip out the page of a town's visitors' book, which he had signed during a visit last month, the Independent reported.
According to the paper, town councilmen in Carrickmacross, Co Monaghan, voted on Friday to remove the page, which was signed by Evrony during a visit to the town's civic offices.
The incident comes at a time of growing tensions between Ireland and the Zionist entity following the assassination of a Hamas official in Dubai which prompted that Mossad agents used fake Irish passports.
The Independent reported that Evrony was in the region on a tour of Ireland. According to the paper, he contacted the town council hoping to meet local officials, however his visit sparked a protest attended by some 30 demonstrators and arranged by Sinn Fein.
It was reported that one of the protesters told the ambassador he wasn't welcome and asked him to leave.