Syria
Irresponsible behaviors making intl. community insecure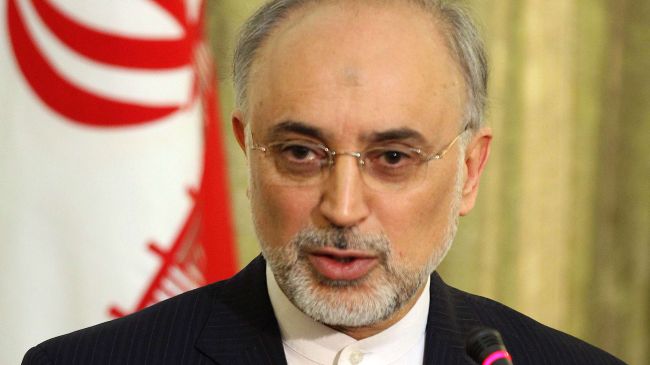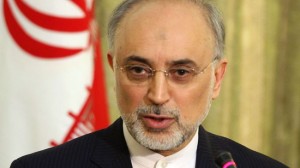 Iran's Foreign Minister Ali Akbar Salehi says the international community is becoming increasingly chaotic and insecure because of irresponsible behaviors.
"Unfortunately the international atmosphere is becoming more chaotic and consequently more insecure due to irresponsible behaviors," Salehi said in a meeting with foreign envoys to Iran on Wednesday.
"Therefore, the outcome of the Syrian crisis and the international community's reaction to it can have a considerable impact on shaping new international trends and the response of the international community to future internal conflicts," he added.
"The Islamic Republic of Iran has not withheld any effort to restore peace in the country (Syria) and therefore supports every well-intentioned measure aimed at ending violence and establishing peace in Syria," Salehi said.
Syria has been scene of deadly unrest since March 2011 which has claimed the lives of thousands of Syrians including a large number of Syrian soldiers and security forces.
"Cooperating with Kofi Annan and Lakhdar Brahimi, former and current UN-Arab League envoys to Syria, and supporting the initiative of Egypt's President Mohamed Morsi for establishing a quadrilateral committee are among these efforts."
Referring to Iran's six-point peace plan for Syria, Salehi stated that many countries have welcomed the plan and consider it a suitable solution to Syria crisis.
"We are, however, ready to discuss the plan and welcome any constructive suggestion or criticism," Salehi added.
On December 16, Iran unveiled the details of a six-point plan to resolve the ongoing crisis in Syria, which calls for an immediate end to all violent and armed acts.
The plan also calls for the dispatch of humanitarian aid to Syrians following the end of all conflicts, the lifting of all economic sanctions imposed against the country, and the facilitation of the return of displaced Syrians to their homes.
It also calls on the Syrian government and the representatives of all Syrian groups regardless of their political and social tendencies to hold talks in order to form a national reconciliation committee.