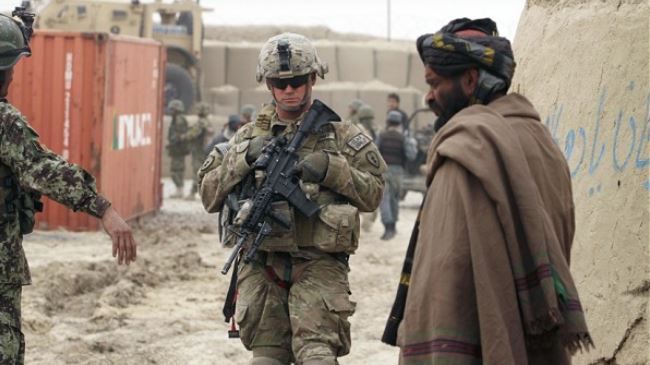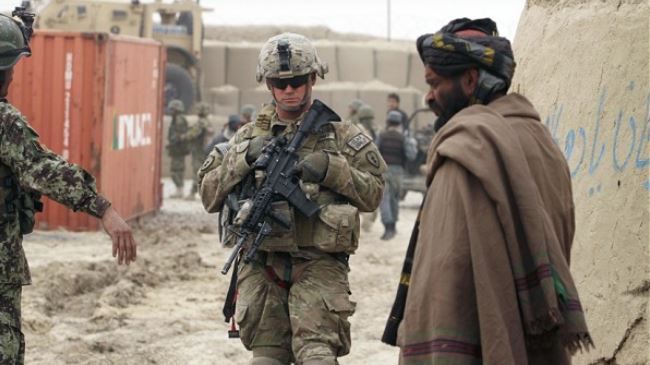 A member of the International Security Assistance Force (ISAF) has been killed in a militant attack in eastern Afghanistan, the Western military alliance has confirmed.
ISAF said in a statement on Thursday that the soldier died during an attack by "enemy forces" in the east earlier in the day. The coalition, however, provided no further details regarding the exact location of the incident or the soldier's nationality, saying "it is ISAF policy to defer casualty identification procedures to the relevant national authorities."
The foreign forces stationed in eastern Afghanistan are mostly Americans.
The death has brought the number of foreign soldiers killed in Afghanistan so far in 2014 to 60. According to reports, at least 42 Americans and six Britons have been killed in the war-ravaged country since the start of this year.
About 50,000 NATO combat troops, down from 130,000 in 2010, are currently based in Afghanistan. Washington has been looking for a residual US force of 10,000 to 25,000 troops in Afghanistan after 2014, but now US officials are considering a figure under 10,000.
The US and its allies invaded Afghanistan on October 7, 2001 as part of Washington's so-called war on terror. The offensive removed the Taliban from power, but after more than 12 years, insecurity remains high in the country. There are still tens of thousands of foreign troops in Afghanistan.
Washington also carries out targeted killings with drones in Afghanistan. The US claims the strikes target al-Qaeda militants. However, local officials and witnesses maintain that civilians have been the main victims of the attacks over the past few years.