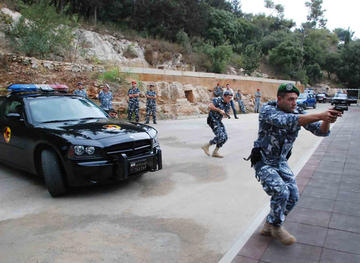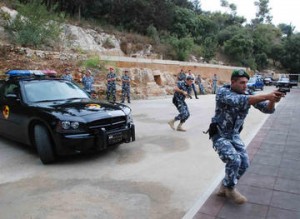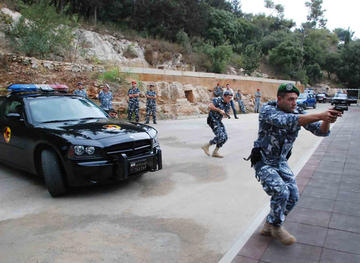 Intelligence Bureau of the Lebanese Internal Security Forces raided Napoleon Hotel on Friday in Makdessi Street in Beirut's Hamra neighborhood in search of wanted suspects, state-run National News Agency reported.
The operation was carried out in light of information obtained by the Intelligence Bureau on the presence of terrorist sleeper agents at the hotel planning for possible terrorist acts on Lebanese territories.
ISF cordoned the area and arrested a terror group inside the hotel, media reports said.
It is estimated that about 20 suspects are being targeted in the ISF raid.
General Director of General Security Maj. Gen. Abbas Ibrahim refused to talk on Hamra raids to media outlets.
"There is a war against terrorist cells. Confrontation is continuous and we are ready for it," he said.
However, he noted that more than a Lebanese figure is in the crosshairs of terrorist organizations as their sleeper cells return to act.