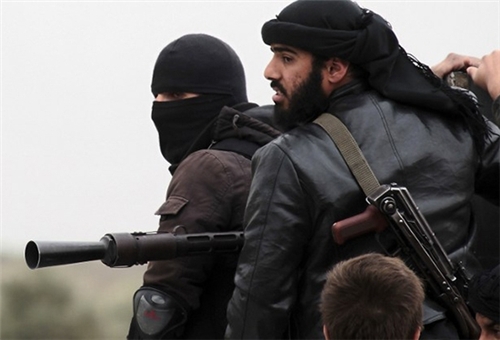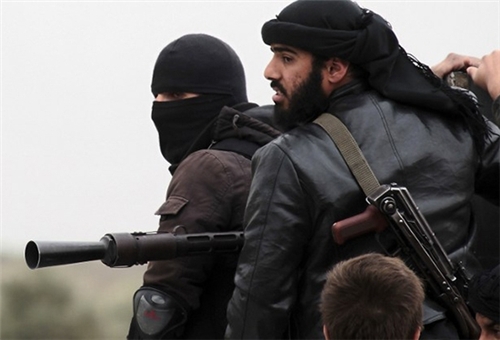 The ISIL exploded a land mine it had planted near the headquarters of the Islamic Front in Kafr Nabl district in Ma'areh Al-Nauman town in Idlib countryside.
Tens of militants of the Islamic Front have been killed and dozens more injured in the blast.
The ISIL and the Islamic Front are engaged in heavy clashes in Aleppo city, Aleppo countryside and Al-Raqqa.
Also in the past 24 hours, the Syrian army made major advances in Al-Raqqa countryside in Northern Syria.
The army units carried out extensive operations in the surrounding areas of Al-Raqqa's 17th Division. The Syrian army managed to seize several positions around Division 17 from Al-Savam square to Assad jungles.
Tens of terrorists have been killed and many more injured during the clashes in Al-Raqqa.
Elsewhere, the Iraqi security forces arrested a notorious Al-Qaeda ringleader in the Western Al-Anbar province near the Syrian border.
Maher Al-Jarshi, a Jordanian military advisor of the ISIL terrorist group, has been arrested as he was crossing the borders into Iraq's Al-Anbar province from Syria.
Meanwhile, the Syrian army continued its mop-up operations against foreign-backed militants in several areas.
Army units killed dozens of militants, injured many others, in addition to destroying their weapons and ammunition near the vegetable market and Cinema Fuad in al-Jbeileh and al-Rashida neighborhoods.
Syria has been experiencing unrest since March 2011 with organized attacks by well-armed gangs and terrorists against both the army and civilians.
Tens of thousands of people have been killed since terrorist and armed groups turned protest rallies into armed clashes.
The government blames outlaws, saboteurs, and armed terrorist groups for the deaths, stressing that the unrest is being orchestrated from abroad.