Iraq
ISIL Chief 'Poisoned' in Iraq's Nineveh Apparently en route to Syria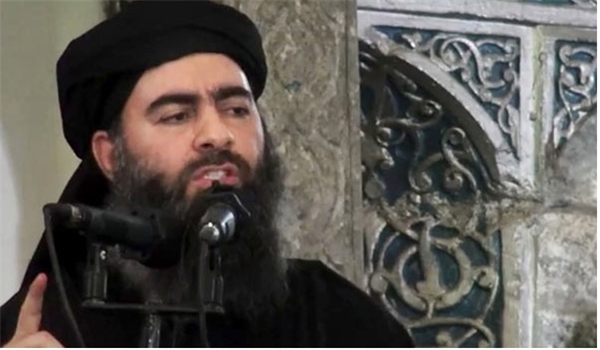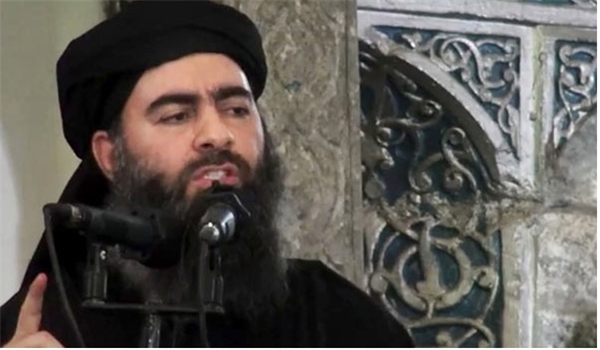 ISIL terror group ringleader Abu Bakr al-Baghdadi, was reportedly poisoned along with his three aides after they had eaten food poisoned by unknown individuals, local sources told Iraqi media.
Iraq's Sumeriya News cited a local source in the Northwestern Nineveh Province as saying that "accurate information" showed Baghdadi's food had been poisoned by unknown individuals and the food was given to him in the Be'aaj district, Northwest of the Iraqi province of Nineveh near the Syrian border.
The source added that the four have been transferred to an unknown location under strict measures.
Numrous reports had indicated in the last one month that Al-Baghdadi and other top commanders of the terrorist cult have started evacuating Mosul in anticipation of the Iraqi army's massive attack to take back the city. Meantime, many reports have indicated the rise of the people in Mosul against the terrorist group. More than a dozen ISIL commanders have already been killed by unknown gunmen in the city in the last few weeks. The gunmen are said to be members of the 'M' movement. Letter M stands for the Arabic word, 'Moqavamah' (Resistance). The group is said to have been formed of dissident people who are opposed to the terrorist cult.
Yet, the source did not reveal if the poisoned food was given to the secretive ISIL leader in Iraq's Nineveh and before starting the journey to Syria or en route to the country.
Later reports said ISIL militants have started mass arrests in the region following the incident.
The report on poisoning al-Baghdadi surfaced after media revealed on Sunday that ISIL's top commanders, including al-Baghdadi, have started fleeing Mosul for Syria.
"The ISIL commanders, including al-Baghdadi, are escaping Mosul to Syria," Iraqi Kurdistan Democrat Party's media director Saeed Mamouziti said.
The official added that al-Baghdadi has also ordered his followers to completely destroy Mosul if they are defeated in the war against Iraq's joint military forces.
Earlier in September, a local source in Nineveh province revealed that tensions that rocked the city of Mosul and upcoming offensive by the Iraqi military forces to recapture Mosul had forced al-Baghdadi to come out of his hiding place in one of the city's neighborhoods.
The exact location of al-Baghdadi has been a subject of speculation. However the account on sighting al-Baghdadi has intensified the assumptions that the ISIL leader is on the verge of leaving his secretive residence in Mosul, Iraq to Syria.