Iraq
ISIL Commander Killed in Iraqi Airstrike South of Mosul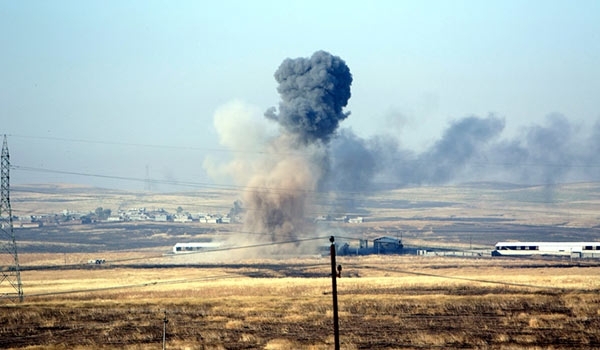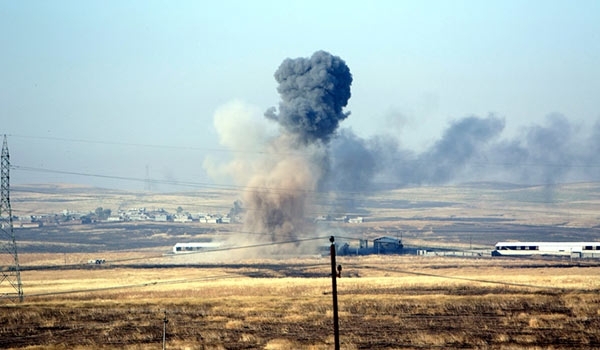 A senior ISIL military commander was killed in Iraqi airstrike on terrorists' positions in a village South of the ISIL-held city of Mosul, a military source said.
"The defunct ISIL commander, nom de guerre Abd Saied, was reportedly in charge of the group's artillery units in Southern Mosul, as battlefield reports confirmed, two of his fellow militants were also killed in the aerial attack on al-Jada'eh village," the source, who demanded anonymity, said on Sunday.
"The attack also ended in reducing the ISIL's artillery hardware and other fortifications in the village to rubble."
The development comes as Iraqi army and its popular allies are gaining more ground and getting closer to the city of Mosul in their attempt to kick out the terrorist group from Iraq.
Earlier on Sunday, Informed sources in the city of Mosul disclosed that the ISIL has arrested a large number of its own militants for fleeing the battlefield of al-Qayara near the city of Mosul.
"The ISIL has also put the assets and properties of the arrested militants on sale in Nineveh province," the Arabic-language media outlets quoted an informed local security source as saying.
The source said that the senior ISIL commanders are trying to flee from Mosul to Raqqa province in Syria via Iraqi and Syrian borders.
On Saturday, the Iraqi army and popular forces took back al-Qayara air base in Southern Mosul after heavy clashes with the ISIL terrorist group.