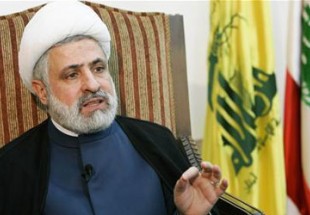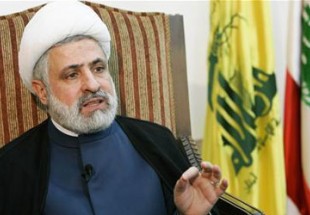 In a televised interview broadcasted live on Lebanon's al-Manar TV channel on Monday, Hezbollah Deputy Secretary General Sheikh Naim Qassem said: "had it not for the resistance's fight in Syria, the Takfiri terrorism would have reached the Lebanese capital, Beirut."
Referring to Qalamoun Battles he said the battles "aim at putting an end to the bloodshed resulted from the car bombings heading from there to the Lebanese areas."
According to Rasa News, Hezbollah fighters have been engaged in battles against terrorists in the Lebanese border areas over the past weeks.
On May 27, scores of al-Qaeda-affiliated al-Nusra Front terrorists were killed after Hezbollah fighters, having spotted militant hideouts by means of a drone, mounted a surprise attack in an area located between Arsal and the northeastern Lebanese village of Nahle.
On the other part of his speech, Sheikh Qassem also noted that Hezbollah's fight in Syria gave the resistance movement expertise. However, he did not mention a date for the second stage of Qalamoun battle: "people will know the date when it takes place."
"They want for this terrorism to last in a bid to serve their scheme," Sheikh Qassem said.