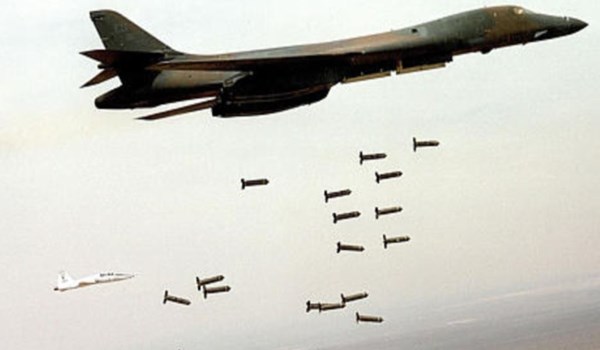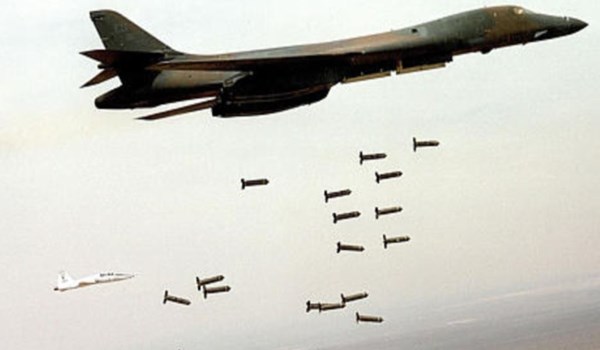 The ISIL occupied a new region in Eastern Deir Ezzur after the US fighter jets wrongly attacked the Washington-backed Syrian Democratic Forces (SDF), killing and wounding a number of them.
The Arabic-language al-Baladi news website affiliated to the terrorists reported on Friday that in a blue-on-greens air assault the US-led coalition's warplanes targeted a group of SDF forces in the town of al-Baqouz in Eastern Deir Ezzur with white phosphorous bombs, killing 5 and wounding 7 others.
According to the report, after the attack, the ISIL militants took the chance and occupied Baqouz after the SDF pulled out of the region.
The US airstrikes in Deir Ezzur inflict large casualties on the civilian population almost on a daily basis.
Last Wednesday, several people were killed and many more wounded in the US-led coalition air raids on a convoy of civilians in Southeastern Deir Ezzur.
"The US-led fighter jets targeted and hit a convoy of civilians who were trying to move from the ISIL-controlled region in the town of Baqouz in Southeastern Deir Ezzur," local sources in Eastern Syria were quoted as saying.
The sources noted that most of the vehicles of the convoy were destroyed in the air raid, adding that the attack has also left several casualties mostly women and children.
Also, last Sunday, the US-led airstrikes killed at least 31 civilians in the village of al-Baqouz Foqani.
"The number of civilians killed in the US airstrikes on people's houses in the village of al-Baqouz Foqani has reached 31 so far," the Arabic-language al-Watan newspaper quoted local sources as saying.
The daily noted that the victims belonged to three families who came under the US air raids as they were fleeing the ISIL-controlled areas in the region.