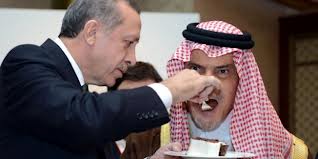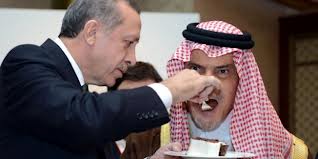 On Wednesday the so-called Islamic State of Iraq and Syria (ISIS) claimed that it had opened its first diplomatic consulate in Istanbul.
Abu-Omar al-Tunisi, the head of ISIS Foreign Relations announced that ISIS is determined to open its first diplomatic consulate in Istanbul, and in a friendly country like Turkey.
Turkey's President Recep Tayyip Erdogan firmly denied the ISIS presence in the country, however, an official source in the government anonymously stated to that Turkey is developing formal relations with ISIS following al-Tunsi's announcement that ISIS has opened a consulate in Istanbul.
According to Turkish daily Aydinlik, the consulate will provide consular services for all who wish to join the group, send money funds, and will pay the hospital fees of all wounded militants who traveled to Turkey to receive medical treatment.
It is noteworthy that Twitter recently suspended an account that belonged to ISIS and had shown the address and contact information of the ISIS consulate in Istanbul.
President Recep Tayyip Erdogan, in his speech in Parliament yesterday said Turkey could not remain indifferent to regional turmoil. The government on Tuesday submitted a motion to Parliament to expand the authorization to act against recent security threats in Iraq and Syria.
President Erdogan also dismissed the claims that ISIS has encircled Suleiman Shah Tomb, a sovereign exclave of Turkey situated in the Syrian town of Aleppo that is guarded by Turkish soldiers.
On Wednesday Erdogan said that the claims are absolutely untrue. Erdoğan also said that any possible attack on the Tomb would draw a response that would be clear and certain.
He also commented on the motion which would authorize Turkish troops to intervene in Iraq and Syria to fight against ISIS, saying, "I support the motion, Turkey should take action against the ISIS threat and I hope the Turkish Parliament will show its support on as well."The Turkish Parliament will vote for the mandate in an open session on Thursday.
ISIS militants have been besieging the border of town of Kobani for more than two weeks, sending more than 150,000 Syrian Kurds fleeing to Turkey and piling pressure on the NATO member to intervene.
Meanwhile U.S. and allied warplanes hit IS gatherings in the east and south of the city, but Terrorist keep fighting against Kurdish forces.