Iraq
ISIL pitting Iraqis against army: PressTV Exclusive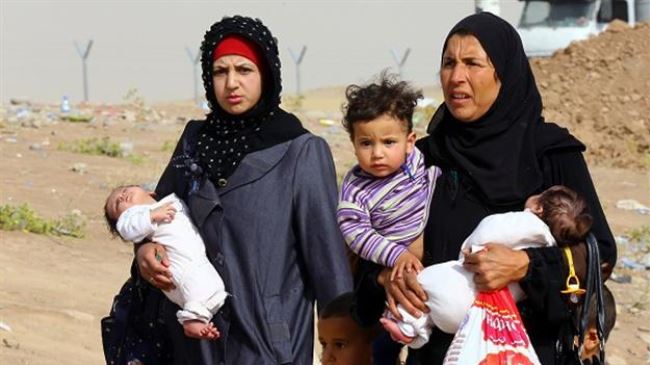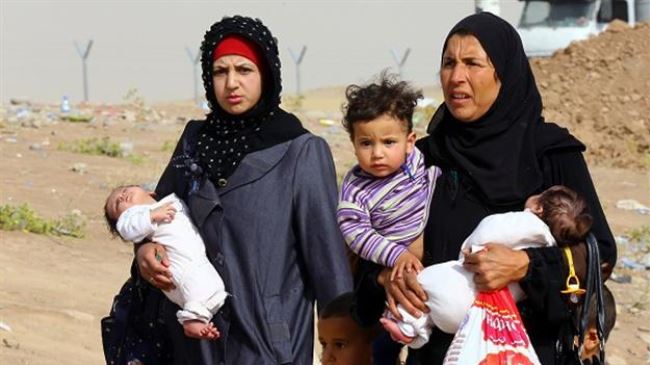 Refugees from Amriyat al-Fallujah have told Press TV that the ISIL Takfiri group keeps their men from fleeing the town to force them to fight the Iraqi army.
Those interviewed said the militants had taken all men and forced them to engage in clashes with the army, and set explosive devices in their houses, threatening them to kill their families if they do not obey their orders.
A women, who refused to speak on camera, said her husband was captured by the ISIL militants.
A man said, "We have no place to go. At first, we went to Amriyat al-Fallujah, but the ISIL came there. I ran away with my family, but my son and his kid are still there."
"We were living with no electricity, no food or water, with heavy shelling. We were terrified. All we need now is safety and security," said another woman.
The ISIL has been trying to forcibly recruit citizens from the villages under their control in Anbar and Babil, respectively in western and central Iraq, killing those who refuse to follow the orders.
A senior Iraqi official has also said that the ISIL militants in Iraq's Anbar province are recruiting young people to fight the Iraqi government.
Amriyat al-Fallujah police chief Faisal Zobaie said that forced recruitment is also taking place in Karmah, Saqlawiyah, and some other areas of the country's western region.
However, Iraqi Army Chief of Staff General Babakir Zebari has said that the ISIL is struggling to recruit local elements as there is a growing popular uprising against the group among the residents of violence-riddled provinces.
ISIL violence is seen as a spillover of militancy from Syria, where Takfiris fighting the Damascus government are enjoying support of the US and its allies including Saudi Arabia, Qatar and Turkey.