Syria
ISIL Retreats from Strategic Position near Deir Ezzur City under Syrian Army Attacks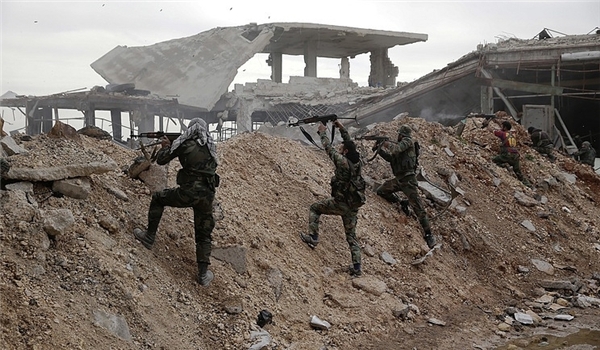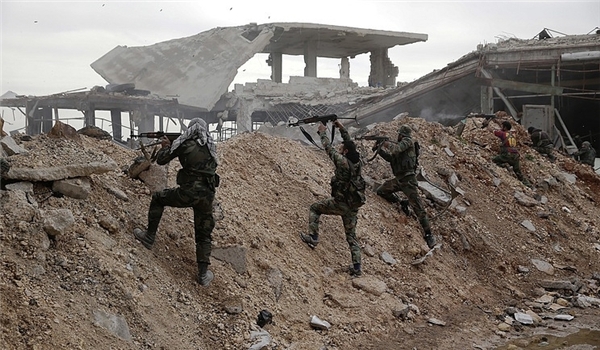 The Syrian Army soldiers stormed ISIL's defense lines and drove terrorists out of a key position in areas surrounding Tamin (security) Brigade base on Friday.
The army men attacked ISIL's positions and managed to prevail over terrorists' defense lines from al-Majbal area West of Tamin Brigade base and advanced 200 meters in the depth of one of the positions of terrorists.
The army men killed a number of terrorists and seized their weapons and military equipment.
In the meantime, the Syrian Air Force bombed heavily ISIL's supply lines and positions near the town of al-Shoula in Western countryside of Deir Ezzur, killing a number of terrorists.
Local sources said on Thursday that a number of foreign members of the ISIL terrorist group were killed in infightings in Deir Ezzur province.
The sources in Western Deir Ezzur confirmed that the Iraqi and French members of the ISIL engaged in heavy infighting in the town of Qaranij, adding that a number of them were killed and wounded.
They also underlined the collapse of ISIL defense lines in Deir Ezzur and intensified infighting among its members as the Syrian army is rapidly advancing in the region.
Meantime, a group of residents of the village of al-Shahil in Eastern Deir Ezzur attacked one of the ISIL bases in the region, killing a number of terrorists.