Iraq
ISIL terrorists abduct 46 Iraqi tribesmen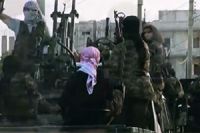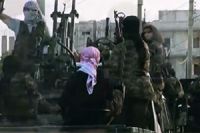 ISIL Takfiri terrorists have reportedly abducted nearly 50 people from the Sunni Albu Nimr tribe in Iraq's violence-plagued western Province of Anbar.
The Arabic-language news network, al-Mayadeen, reported on Wednesday the terrorists have kidnapped 46 people from the tribe in Kilo area, situated west of the provincial capital, Ramadi.
The development comes after ISIL executed at least 36 people, including four women and three children, from Albu Nimr tribe on Monday.
In a statement released on Sunday, the Iraqi Human Rights Ministry announced that at least 322 Albu Nimr people have been killed by the ISIL terrorists in Anbar Province since last week.
It added that the bodies of 50 women and children were discovered dumped in a well.