Iran
ISIL too weak to threaten Islamic Republic: Larijani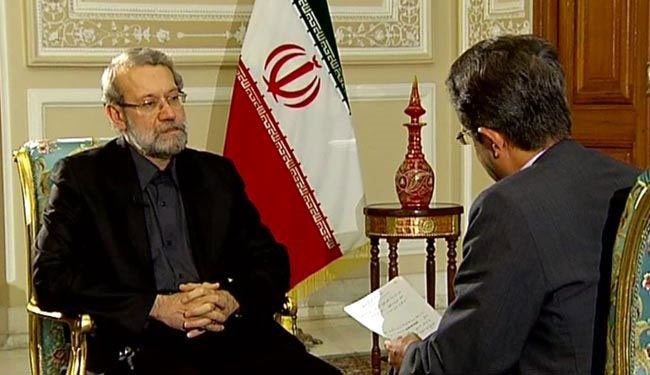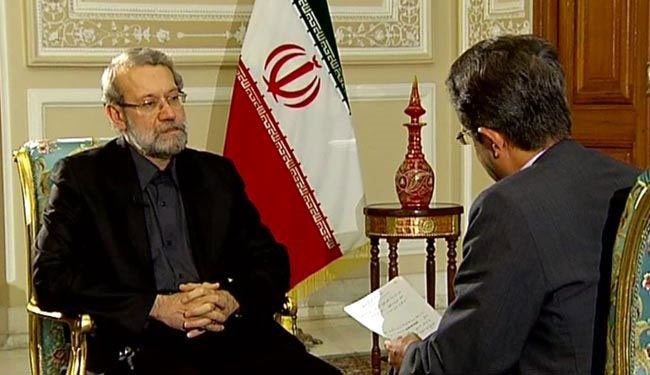 Iran's Majlis (parliament) Speaker Ali Larijani has emphasized that ISIL terrorists are too weak to threaten the Islamic Republic, denying reports of capture of some Iranian officers by the Takfiri elements in Iraq as a propaganda ploy.
"If they had taken any Iranians captive they would certainly release their images, so these are just [false] claims," said Larijani during an exclusive interview with al-Alam Arabic language news network on Saturday.
"We know by exprience how to put the ISIL in its due place." he added.
The top Iranian lawmaker further predicted a "very black outlook" for the Takfiri terrorist and underlined that what they did in Iraq is the most they could they could accomplish considering the existing circumstances in the Arab country.
"From now on, they (ISIL terrorists) will no longer have a high operational capability… and they know they cannot enter into battle with Iran," he added.
The Iranian official also denied reports of deployment of Iranian forces in Iraq, insisting that Iraq does not need additional forces to deal with the ISIL assault on their military and security apparatus.
"What they need is organization and management [skills]… and we are prepared to offer the Iraqi government, as a friendly and brother country, any assistance that may be necessary in this area, but they have not asked us for forces and the problem in Iraq will not be resolved with additional forces," Larijani said.
On the Iranian nuclear talks with the P5+1 group of nations – Britain, China, France, Russia and the US plus Germany – the Iranian speaker expressed uncertainties about the outlook of continued talks considering lingering differences between the two sides.
He, however, insisted that Iran will maintain its capability to produce fuel for its nuclear reactor as well as the right to have access to various peaceful nuclear technologies.