Syria
ISIL's Oil Tankers Destroyed in Syrian Army Attack in Sweida Province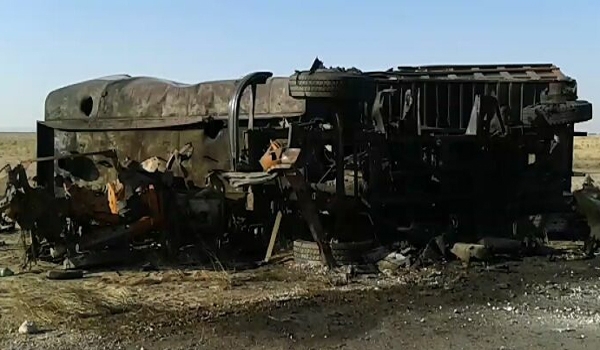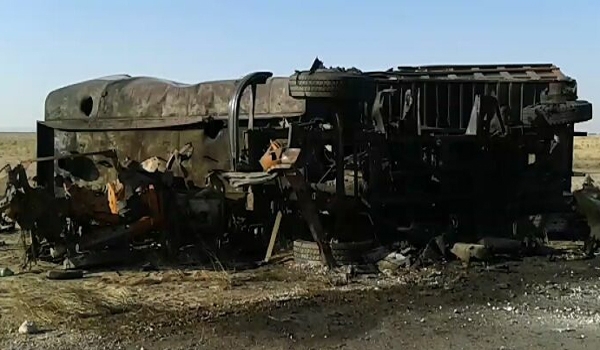 Syrian military forces targeted the concentration centers and gatherings of ISIL terrorists Southeast of Sweida, destroying several fuel tankers and military vehicles.
An army unit destroyed a number of ISIL's oil tankers and cars near the village of Sha'af, about 34 km Southeast of Sweida city.
The army troops targeted a gathering of ISIL's vehicles in al-Bayader area to the East of Sha'af village.
In relevant developments in the province in late October, the Syrian army troops, backed by popular forces and their allies, inflicted major damage and casualties on the terrorist groups stationed in Sweida and Dara'a provinces.
"The Syrian army units targeted the ISIL terrorists who were moving from Wadi al-Qabib region towards Tal Basineh in Northeastern Sweida with artillery fire, killing a large number of them and destroying their military equipment and weapons," the source said.
According to the source, after monitoring the moves of a terrorist group as it was moving towards al-Lajah region between Dara'a and Sweida, the Syrian soldiers targeted them for the second consecutive day and killed most of its members.