Syria
ISIS convoy crosses to eastern Syria after 2 weeks delay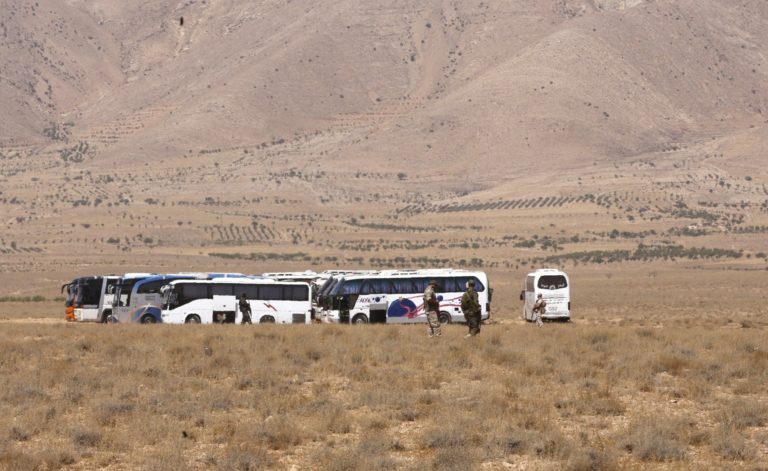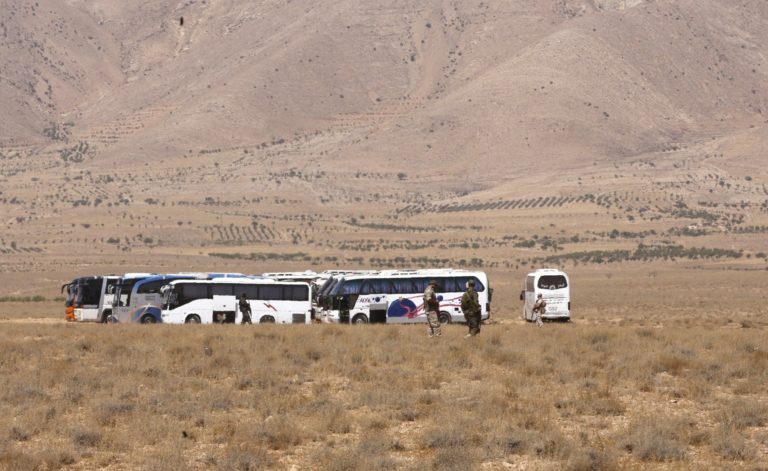 A convoy carrying ISIS militants who were evacuated from the Syria-Lebanon borders has reportedly made it to the Islamic State-held territories in eastern Syria.
The convoy was stuck in government-controlled areas for more than two weeks due to the American airstrikes which prevented it from reaching its destination in the country's east.
According to local activists, the convoy, which carries up to 600 militants and their families, reached the eastern city of al-Mayadin late Wednesday night.
Last Friday, the US coalition declared that surveillance aircrafts monitoring the convoy in the Syrian Desert had been called off at the request of Russian authorities, whose warplanes are popping up the Syrian ground forces in its push to Deir Ezzor.
The recent advance toward the oil-rich province took the Syrian forces directly past the area where the convoy was stranded, near the town of Sukhna.