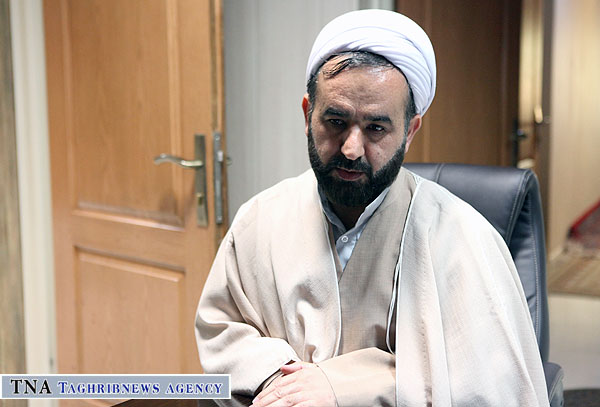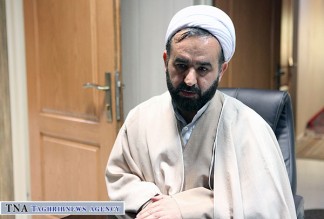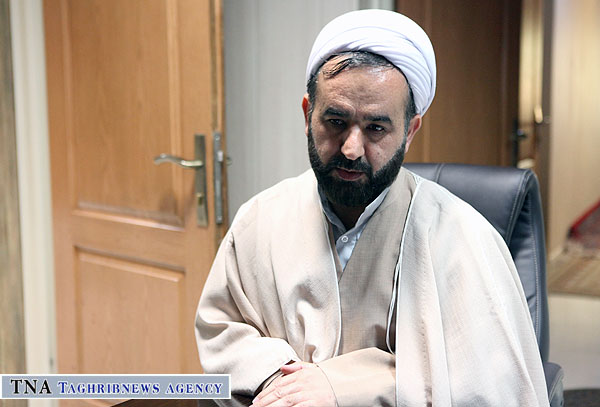 Head of the Supreme Leader Sunni Affair Office in Golestan, Hojjatol Islam Ali KheirKhah in an exclusive interview with Taqrib News Agency (TNA) urged Muslims to uphold the standing solidarity, referring to the life style of Islam Prophet (PBUH) for substantiating his take.
"Islam obliges people to respect others' rights," said the religious cleric stating that The divine religion gave Muslims no prerogative to behave badly or having condescending view point toward each other.
Hojjatol Islam KheirKhah spurred on Muslims to revamp the hows of treating with each other and expiated their previous mistakes. "Highlighting the existing minuscule differences absolutely not only is superfluous but also lag Muslims behind," the religious cleric underscored.
"The enemies try to desolate Muslims unity, making Muslims despondent in fulfilling their aims," said the cleric stating that the standing unity among Muslims can remove any credible threat of arrogant world including the U.S and the regime of Zionism against Iran.
Head of the Supreme Leader Sunni Affair Office in Golestan urged Muslims to abide by the mores of the Islamic society and cleave to religious principles.
The religious cleric paid homage to the Supreme Leader of Islamic Revolution of Iran and underscored, "if Iranian people abide by the orders of Ayatollah Seyyed Ali Khamenei, they can unmask the perfidious schemes of the arrogance.
"The Arrogant World with its imperious and overbearing policy try to manipulate Muslims," said the religious cleric adding that it is incumbent upon Iranian people to foil such plot.
Enemies try to fulfill their aims surreptitiously; given that, in the words of Hojjatol Islam KheirKhah, "tenacity and persistence required in this way."
The religious cleric wrapped up his lines by warning Muslims of the enemies' plots and urging them to be more aware than before.