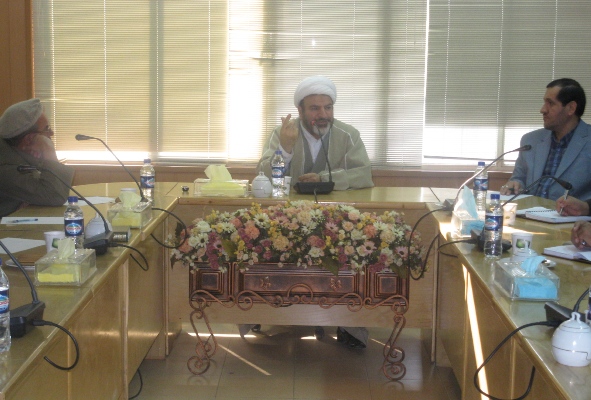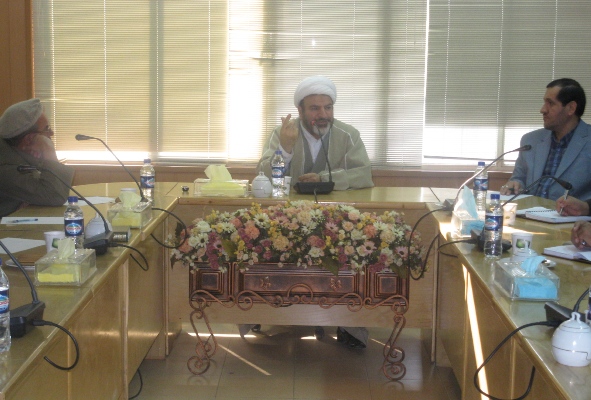 "Islam Prophet (PBUH) was the mentor of dialogue and conversation in the world humanity, "said the Director of Taqrib News Agency (TNA), Hojjatol Islam Sheikh Muhammad Mahdi Taskhiri.
Speaking in a visit with some Afghani religious scholars and media experts, Hojjatol Islam Taskhiri underscored," the issue of unity in the recent years is regarded as a new movement but the roots of such concept can be traced in the Prophet's (PBUH) time."
Hojjatol Islam Taskhiri mentioned that Islam Prophet (PBUH) could introduce a great civilization, from a society in which ignorance rooted in, to the world.
" The goal, behavior and words of Islam Prophet was based on the issue of unity," said the Islamic scholar stating that Islamic duties and instructions such as Friday prayer, Hajj and Zakat all based on such issue, which all led to Muslims rapprochement.
Director of Taqrib News Agency underscored that all the problems Muslims faced with in the Islamic society cannot be derived from the plots hatched by the enemies of Islam.
The religious cleric mentioned that the roots of some of these problems can be retraced in conflicts and disputations stand among Muslims.
Hojjatol Islam Taskhiri spotlighted the importance of unity and the spread of rapprochement among Muslims from different Islamic denominations and said the World Forum for Proximity of Islamic Schools of Thought has this mission to eschew from division and dispersion in the Islamic society.
He pointed to the activities of the aforementioned organization and said," the goals and aims of the World Forum for Proximity of Islamic Schools of Thought are followed seriously in Cairo more than 70 years and the future generations, no doubt, will observe the positive results of such attempts."
" One of the goals of the Unity organization was gathering Muslim scholars together and setting the ground for them to get to know each other better which the move, in turn, led to unity uplift in the Islamic world.
In other part of his speech, Hojjatol Islam Taskhiri pointed to the history of civilization of Afghan people and said," the well-rooted county is a great ground for the Islamic civilization, inasmuch as different Islamic denominations and schools grown meanwhile in this country."
The Islamic scholar pointed to the culture and the great civilization of Afghan people and pointed out the enemies of Islam endeavor to destroy such culture via spreading disputation and dispersion among this nation, projecting this country as the cradle of terrorism.
Hojjatol Islam Taskhiri underscored the necessity of unity among Muslim brothers and said," it is incumbent upon each of us to be powerful and eschew dispersion in the society since a society glut with conflicts and disputations goes nowhere."