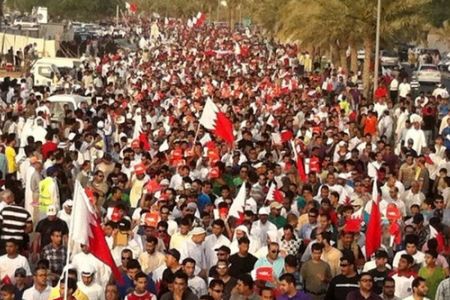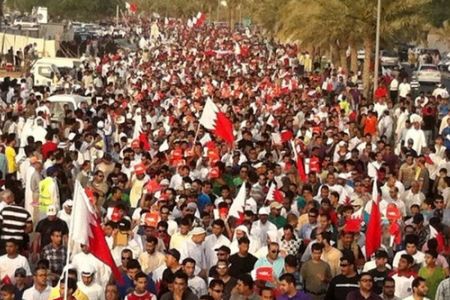 Bahraini protesters have once again taken to the streets in the village of Boori to demand regime changes and downfall of the Al Khalifa regime.
The anti-regime protesters chanted slogans against the ruling regimes in both Bahrain and Saudi Arabia and condemned the persecution of protesters.
The protesters also called for an end to Manama's Saudi-backed crackdown on peaceful protests in the Persian Gulf island state.
Protesters blocked a road by torching tires in the village on Saturday.
On the same day, security forces attacked protesters in several villages, including Sitra, Dar Kulaib, and al-Malikiyah, wounding and arresting a number of demonstrators.
Anti-regime protests continue in Bahrain, despite the heavy-handed crackdown by the Western-backed monarchy.
Scores of people have been killed and many others injured or arrested in the campaign of suppression.
Since mid-February 2011, thousands of anti-government protesters have been staging regular demonstrations across the country, calling for the Al Khalifa family to relinquish power.
The anti-regime demonstrators hold King Hamad bin Isa Al Khalifa responsible for the deaths of the protesters during the popular uprising.