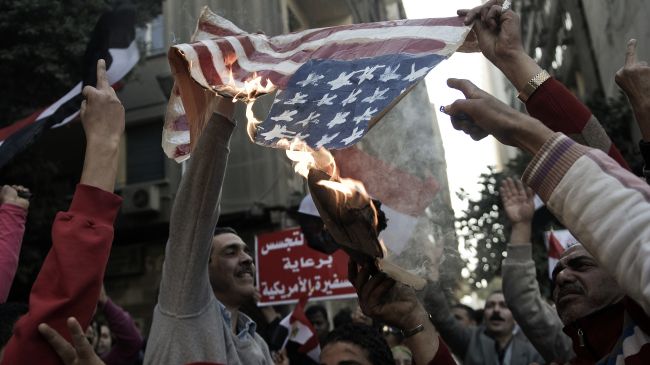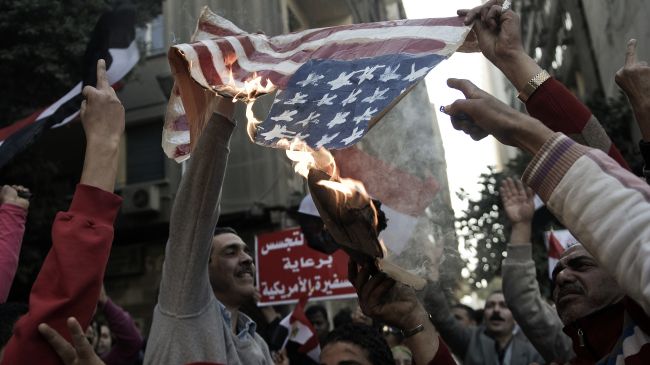 A recent poll has shown that more than 80 percent of Egyptians are against US economic aid to their country, and a similar percentage opposes the US sending direct aid to civil society groups in the Arab state.
The findings of the poll by Gallup, which was conducted in late January and early February, marked an upward trend compared to the findings of an earlier poll by the institute in April 2011.
The survey also found that the Egyptians' approval of aid from international institutions such as the World Bank is waning, too.
The US government used its potential support for an International Monetary Fund (IMF) package for Egypt as a bargaining chip during a recent political standoff between Cairo and Washington over US-funded NGO groups in the North African country.
Earlier, Egyptian authorities had accused 43 foreign and Egyptian activists, including the son of the US Transportation Secretary Ray LaHood, of receiving illegal foreign funds to fuel unrest in the country.
The tension was, however, alleviated when Egypt lifted the travel ban on the Americans on March 2, virtually allowing them to leave the country and avoid a trial.
The murky circumstances and arrangements that resulted in the prosecution, travel limitations, and then the sudden departure of the US citizens facing trial in Egypt has also inflamed Egyptians' sense of distrust and suspicion regarding what US funds mean for Egyptian sovereignty.