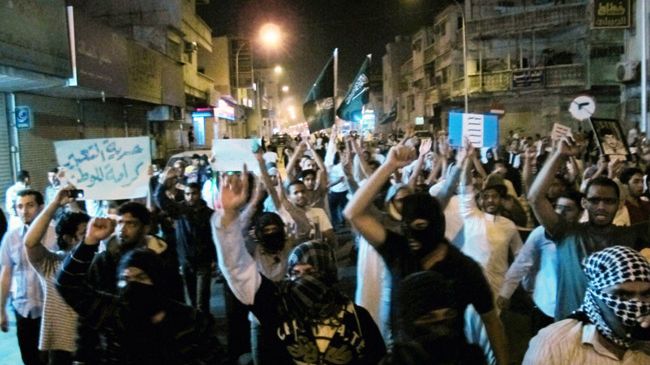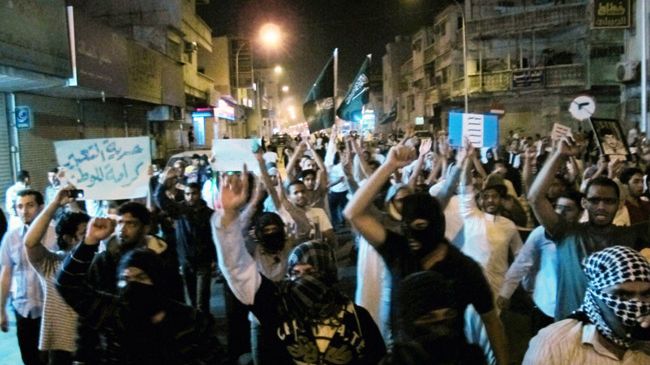 Saudi protesters have once again held a demonstration against the Al Saud regime in Eastern Province, Press TV reports.
On Friday, the demonstrators chanted slogans against the regime and called for the downfall of the ruling Al Saud monarchy in the Qatif region, situated about 418 kilometers (259 miles) east of the capital Riyadh.
There were no immediate reports of casualties among the protesters.
The incident came a day after the Saudi Interior Ministry warned the public against staging demonstrations in support of the prisoners in the kingdom and pledged to deal "firmly" with those participating in such protest rallies.
On October 8, hundreds of Saudi protesters also held a massive anti-regime rally in Qatif and shouted slogans against the Saudi authorities.
Since February 2011, protesters have held demonstrations on an almost regular basis in Eastern Province, mainly in Qatif and the town of Awamiyah, calling for the release of all political prisoners, freedom of expression and assembly, and an end to widespread discrimination.
However, the demonstrations have turned into protests against the repressive Al Saud regime, especially since November 2011, when Saudi security forces killed five protesters and injured many others in the province.
Saudi forces have also arrested dozens of people including prominent Shia cleric Sheikh Nemr al-Nemr.
According to Human Rights Watch, the Saudi regime "routinely represses expression critical of the government."