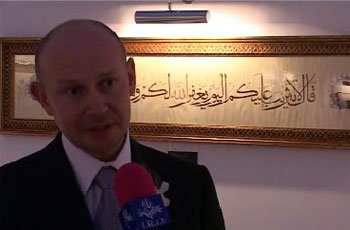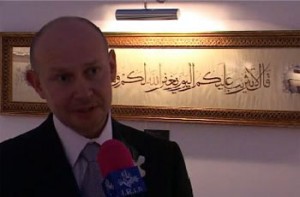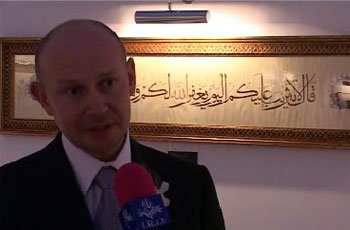 Masterpieces of Iranian calligraphy were exhibited in Moscow International Exhibition of Calligraphy.
Works of calligraphy from 33 Countries are exhibited in an area of 5000 square meter in northeast Moscow.
Works of two late Iranian calligraphy masters Kabuli and Yazdani are representatives of Iran in the exhibition.
Russian-made Golden Koran is also on display in the exhibition. The book is a faithful copy of the Uthman Koran, considered to be the world's oldest surviving copy of Islam's holy book.
The Uthman Koran, also known as Osman's Koran, was previously held at a mosque in Tashkent, the capital of Uzbekistan. The eight-century holy book is now the property of the Russian state, and is stored at the Institute of Oriental Studies in St. Petersburg.