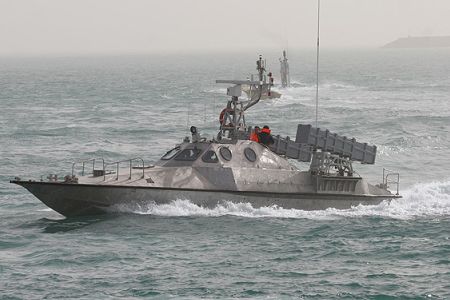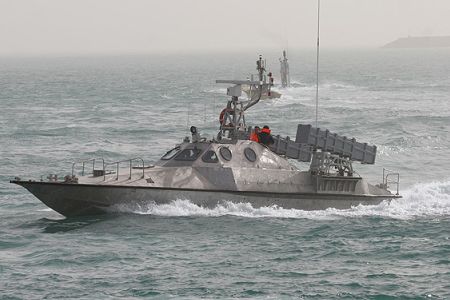 Amid an ongoing Iranian naval drill, a Russian newspaper says the Islamic Republic is capable of blocking the Strait of Hormuz, the main oil shipping artery in the world.
On Saturday, Iran's Navy launched the massive 10-day "Velayat 90" naval exercise. The drill covers an area stretching from the east of the Strait of Hormuz in the Persian Gulf to the Gulf of Aden.
Iran's decision to close the Strait of Hormuz can fundamentally threaten the prospects of global oil exports, the Russian newspaper Nezavisimaya Gazeta said on Tuesday.
The paper added that the main objective of Iran's naval forces in holding the Velayat 90 drill was practicing the closing off of the Strait of Hormuz, which connects the Persian Gulf to the Sea of Oman, whenever it deem it necessary.
The closure of the Strait of Hormuz will increase oil prices. Therefore, the world's major powers will have no option but to intervene in the case to settle it, it pointed out.
The daily added that the [Persian] Gulf Cooperation Council ([P]GCC) countries have vowed to adopt measures to counter Iran.
The paper quoted Iran's Navy Commander Rear Admiral Habibollah Sayyari upon receiving orders our forces are capable of executing the mission to close Hormuz.
Iran has repeatedly warned that in the event of a military attack on the country, it would not hesitate in taking any necessary measures to protect its sovereignty one of which would be to close the strategic oil passage.
It is believed that the possible closure of the waterway would have serious consequences for the world economy as it would greatly reduce crude oil, petroleum and liquefied natural gas supplies.
The Russian daily went on to say that during the 10-day maneuver, Iran's naval forces will test fire its latest submarines, anti-ship missiles and shore-based torpedoes.
The report added that Iran's Navy is conducting the exercise in the wake of a latest report by the International Atomic Energy Agency (IAEA) and the escalation of tension between Iran and the West.
Russian experts believe that any effort to block the Strait of Hormuz would be a "declaration of war" to the Persian Gulf countries which have increased their military might.
The daily further said that Arab oil exporters are looking for alternative oil transfer methods as well as establishing a military alliance.
The United States and zionist israel have repeatedly threatened Tehran with the "option" of a military strike, based on the allegation that Iran's nuclear program may include a covert military aspect.
Iran insists that as a signatory to the Nuclear Non-Proliferation Treaty (NPT) and a member of the IAEA, it has the right to develop and acquire nuclear technology for peaceful purposes.