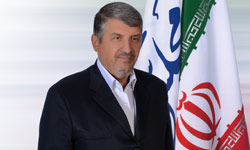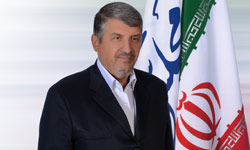 Iranian Parliament Speaker Ali Larijani in a meeting in Ankara cautioned the Turkish prime minister against the plan for deploying Patriot missiles along the border with Syria as well as Turkey's support for Syrian rebels, a senior Iranian lawmaker who accompanied Larijani in the visit announced on Monday.
Vice-Chairman of the parliament's National Security and Foreign Policy Commission Mansour Haqiqatpour, who accompanied Larijani in his recent tour of Syria, Lebanon and Turkey, told FNA today that during the meeting with Turkish officials "Mr. Larijani tried to get them to realize that Turkey is making a mistake with regard to Syria and that Iran is ready to bring Turkey out of this problem".
"Although Mr. Larijani's meeting with Erdogan (Turkish Prime Minister) was private, Mr. Larijani has definitely issued serious warnings to the Turkish Prime Minister over the Patriot missile system and support for the Syrian opposition," Haqiqatpour said.
The lawmaker added that the Iranian parliament speaker also offered Erdogan a joint meeting in Tehran between Turkish and Syrian officials to resolve their differences.
"Mr. Erdogan accepted Mr. Larijani's proposal," Haqiqatpour stated.
Also, the Iranian parliament speaker himself told reporters on Saturday that during his recent visit to Turkey, he had conveyed Iran's reservations about the possible deployment of surface-to-air Patriot missiles along Turkey's border with Syria.
"In meetings with Turkey's top officials, we warned that the deployment of such systems will have adverse consequences and will exacerbate problems in the region," Larijani told reporters upon his arrival in Tehran from the regional tour on Saturday.
He added that Tehran, Damascus, Beirut and Ankara came closer to a common stance on leading regional issues, including the Syrian unrest.
Regional security officials should hold regular meetings to find a solution to the unrest in Syria at the earliest, Larijani noted.