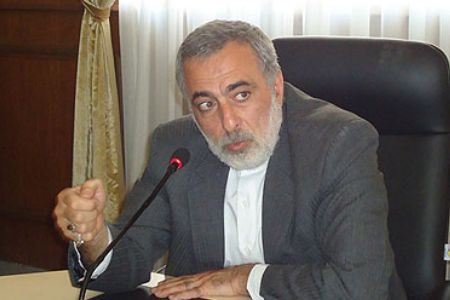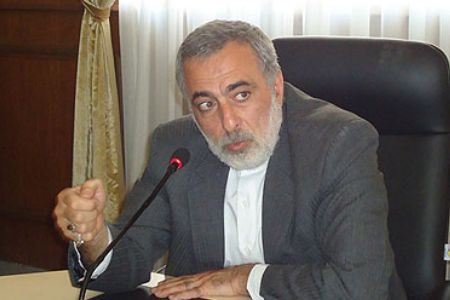 A senior Iranian diplomat says the capture of an American RQ-170 spy drone by Iran has shattered US image of intelligence superiority, adding that espionage establishment in the US has been dealt a blow by the Islamic Republic.
Downing of the US reconnaissance aircraft exposed latest data on American warfare and espionage strategies, Hossein Sheikholeslam told IRNA on Sunday.
He added that no US pilot would dare to enter Iran's airspace since their capture by Iran would be considered as a major humiliation.
Sheikholeslam, who is also the international affairs advisor to the Majlis Speaker Ali Larijani, stated that in face of the disastrous intelligence blow in Iran and the persisting economic crisis in its mainland, the era of a US empire has come to an end, placing the establishment on a verge of an economic, security, military and moral collapse.
Today, he noted, the American people are protesting the cruelty of the US institution and are calling for a new order that is more just.
On December 4, the Iranian military's electronic warfare unit announced that Iran downed a US RQ-170 Sentinel stealth reconnaissance aircraft deep inside Iran with minimal damage.
The aircraft, designed and developed by the American company Lockheed Martin, had crossed into Iran's airspace over the border with neighboring Afghanistan.
On December 6, two US officials, speaking on condition of anonymity, confirmed to CNN that the drone was part of a CIA reconnaissance mission involving the US intelligence community stationed in Afghanistan.
Iran's Foreign Minister Ali Akbar Salehi said on Sunday that Tehran has written to international organizations to complain about the violation of Iranian airspace by the US-built RQ-170 Sentinel stealth drone.