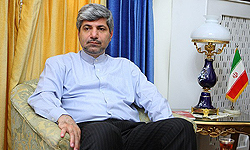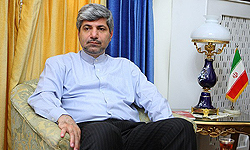 Iranian Foreign Ministry Spokesman Ramin Mehman-Parast strongly condemned Israel's attack on Muslim worshippers in al-Aqsa Mosque, and called on Muslim states and the international bodies to show proper reaction to the Israeli aggression.
On Friday, Israeli forces stormed the al-Aqsa Mosque compound and used stun grenades to disperse Palestinian worshippers. Nearly two dozen people were injured, including a 16-year-old teenager.
The attack came after a group of Israeli settlers tried to enter the compound as Palestinians were saying their Friday Prayers, sparking clashes.
In a statement, Mehman-Parast condemned the attack and the use of violent force against Palestinian worshippers, and said, "Muslim nations and governments are expected to condemn such acts by the usurper Zionist regime and exhaust all their capacities to return to Palestinians their rights and protect the Islamic identity of al-Quds and the al-Aqsa Mosque."
The Iranian foreign ministry presser further called on the Organization of Islamic Cooperation (OIC) to prevent the judaization of al-Quds.
The situation at the al-Aqsa, which is one of Islam's holiest sites, has been tense over the past week.
Israel has occupied the West Bank since 1967, and annexed East al-Quds, where the holy al-Aqsa Mosque is located, a move not recognized by the international community.