Iran
Islamic Iran to Build Long-Range Drones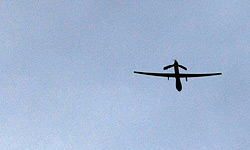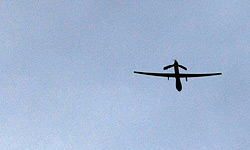 Iran is working on manufacturing long-range Unmanned Aerial Vehicles (UAVs) in the near future, a senior Iranian aviation industry official announced on Wednesday.
Speaking to FNA on Wednesday, Managing-Director of the Iranian Aviation Industries Organization (IAIO) Manouchehr Manteqi divided UAVs into three categories: class one which includes those drones which can fly a 200km-distance, class two with a flight range of 1000-1500km and up to 30,000 feet in altitude and 15 hours of nonstop flight, and class three drones with a flight range of 2000km at 50,000 feet in altitude and 24 hours of nonstop flight.
"Now, we have a series of designs and achievements regarding class two and class three drones," Manteqi said, adding that Iran will unveil its long-range drones by the next two or three years.
Elsewhere, Manteqi stressed Iran's high capabilities to produce different classes of choppers as well, and noted that the country is already exporting light, medium and semi-heavy choppers to foreign countries.
Iran has recently made giant advancements in aerospace industries, specially in designing and manufacturing pilotless drones.
Last month, Iran announced that it has started using UAVs for its air defense units as part of its broader plans for strengthening the country's air defense capability.
Speaking to reporters on the occasion of the National Day of Air Defense here in Tehran on September 3, Commander of Khatam ol-Anbia Air Defense Base Brigadier General Farzad Esmayeeli said Iran has equipped its air defense units with Haazem drones.
The drone can be used as a target for air defense systems and also for reconnaissance missions.
Haazem can also be equipped with missiles and used for aerial bombardments as well.