Iran
Islamic Iran to produce new fighter aircraft, submarines, drones: Minister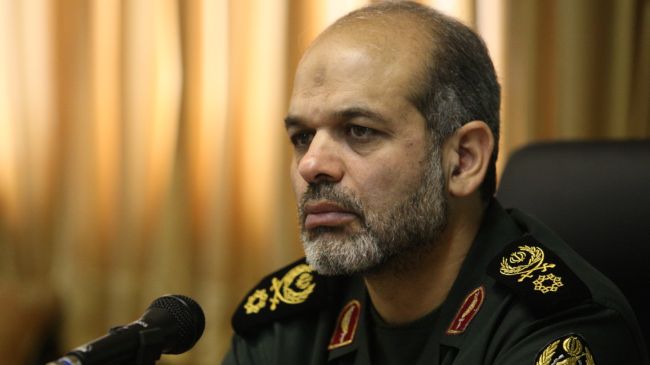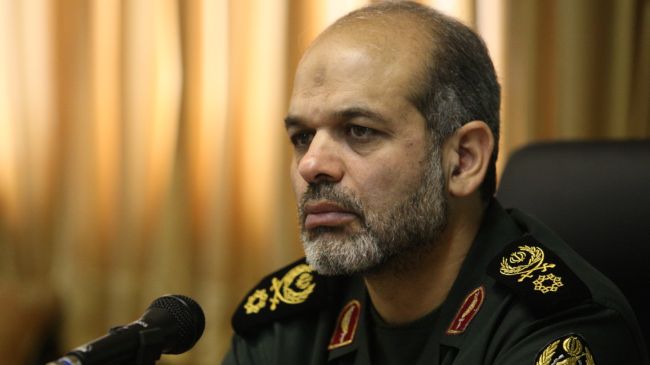 Iran's defense minister says the country's Defence Ministry plans to produce a variety of fighter aircraft, missiles, drones, submarines and military vehicles by the end of the Iranian calendar year (started March 20, 2012).
Referring to the 190 defense achievements that were unveiled during the last Iranian calendar year, Brigadier General Ahmad Vahidi said on Tuesday that a number of other important military products would be unveiled by the end of the current year.
"Producing new drones has been put on our agenda, and we are also trying to employ new submarines next year," the Iranian defense minister added.
Vahidi said the Defense Ministry also plans to produce a new generation of flying boats with high combat capabilities as well as a new generation of ballistic and cruise missiles and military vehicles.
Vahidi also stated that one of the projects of the Defense industry is producing new fighter aircraft by the end of the year.
In a ceremony on the occasion of the national Defense Industry Day in Iran on Tuesday, six new defense achievements were unveiled.
The achievements included an enhanced version of fourth generation Fateh (Victory) 1D-110 missile, Armita flying laboratory, Bonyan (Foundation) 4 marine engine, Aras tactical vehicle, Vafa (Loyalty) mortar launcher as well as Shahed tapping and positioning system.
In recent years, Iran has made great achievements in its defense sector and attained self-sufficiency in producing essential military equipment and systems.
Iran has repeatedly assured other nations, especially regional neighbors, that its military might poses no threat to other countries, insisting that its defense doctrine is merely based on deterrence.