Human Rights
Islamic Iran's Red Crescent Ready to Send Aid Workers to Myanmar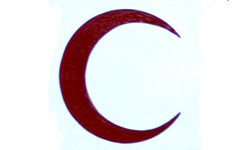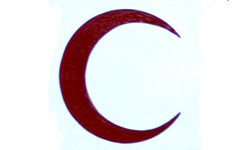 Iran's Red Crescent Society announced that the country has sent aid cargoes to the oppressed Muslim community in Myanmar and is also prepared to dispatch aid workers to the Southeast Asian country.
"The Relief and Rescue Organization of Iran's Red Crescent Society is ready to dispatch its rescue teams to help the Muslims in Myanmar," Spokesman of the Society Hossein Derakhshan told FNA on Wednesday.
He said the Society has informed Myanmar that it is ready to send aid workers and is now waiting for the Yangon government to do the needed coordination in this regard.
The government of Myanmar refuses to recognize Rohingyas, who it claims are not natives and classifies as illegal migrants, although the Rohingya are said to be Muslim descendants of Persian, Turkish, Bengali, and Pathan origin, who migrated to Burma as early as the 8th century.
Even Myanmar's so-called democracy icon Aung San Suu Kyi has kept quiet on the atrocities committed against the Rohingya Muslims.
Myanmar's President Thein Sein said Rohingya Muslims must be expelled from the country and sent to refugee camps run by the United Nations.
The UN says decades of discrimination have left the Rohingyas stateless, with Myanmar implementing restrictions on their movement and withholding land rights, education and public services.
Since June, hundreds of members of the nearly-one-million-strong Rohingya Muslim minority have been killed and tens of thousands of others among them have been displaced in the west of the country due to a wave of communal violence.
Over the past two years, waves of ethnic Muslims have attempted to flee by boats in the face of systematic oppression by the Myanmar government.