Palestine
Islamic Jihad Military Wing Missile Fire at Israeli Military Vehicle in Eastern Gaza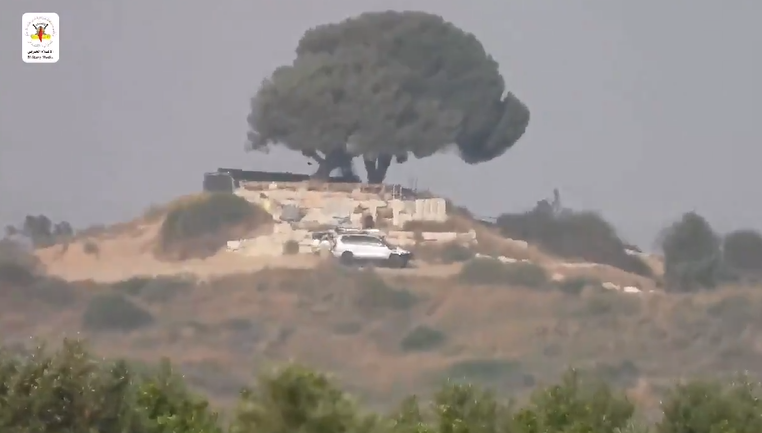 Islamic Jihad's military wing, Al-Quds Brigades, circulated a video which showed its missile fire at the Zionist military vehicle in eastern Gaza.
The Palestinian movement stressed that the operation came in response to the Zionist assaults upon Al-Quds locals and Al-Aqsa Mosque.
The Israeli enemy, in turn, fired artillery shells at Biet Hanoun in Gaza, claiming 20 martyrs, including 9 children.
Source: Al-Manar English Website