Palestine
Islamic media union calls for focus on Aqsa attacks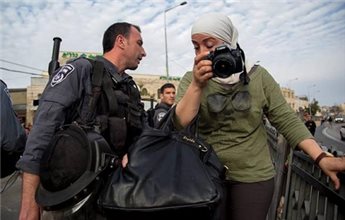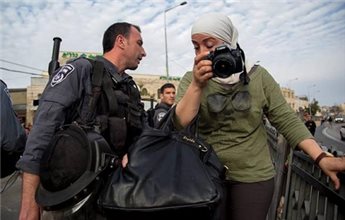 The Islamic Radio and Television Union called Wednesday upon Palestinian media to focus on covering Israeli attacks on the al-Aqsa mosque and other Islamic and Christian sites in Jerusalem and the West Bank.
Islamic media union calls for focus on Aqsa attacks
The IRTU said in a statement that the cause of Jerusalem needs much more coverage from local Palestinian media and Arab media, especially now that, it says, Israeli security services deliberately prevent Palestinian journalists from covering such incidents, confiscate their equipment, open fire at them, and assault and detain them.
The union called upon all Arab and international media to cover Israeli "crimes" in the al-Aqsa Mosque where it said women and elderly are assaulted and prevented from performing religious rituals.
The statement warned media against dealing with "Israeli lies" that it helps Gazans reach and pray in the mosque.
The IRTU also said in the statement that the conflict was a "religious war."