Myanmar
Islamic Republic of Iran Calls for Proper Solution to Crisis in Myanmar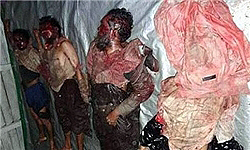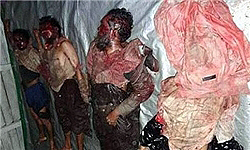 Iran called on the international community and the government of Myanmar to find a proper solution to the current crisis in the Southeast Asian country to protect the basic rights of the Muslim minority.
The Iranian Foreign Ministry expressed strong concern over renewed conflict between different ethnic groups in Myanmar, and underlined the necessity for the settlement of ethnic conflicts in the country.
Iranian Foreign Ministry Spokesman Ramin Mehman-Parast also called for prompt solution of the problems and protecting basic rights of Muslims of that country by the government.
The spokesman added that Islamic Republic of Iran is ready to assist Myanmar government to basically solve ethnic and religious conflicts in that country.
Mehman-Parast expressed the hope that Myanmar government actions cause return of sustainable peace and co-existence between Muslim and Buddhist societies in Myanmar as well as establishment of tranquility in the region.
The silence of the human rights organizations towards abuses against the Rohingya Muslims has emboldened the extremist Buddhists and Myanmar's government forces.
The Buddhist-majority government of Myanmar refuses to recognize Rohingyas and has classified them as illegal migrants, even though the Rohingyas are said to be Muslim descendants of Persian, Turkish, Bengali, and Pathan origin who migrated to Myanmar as early as the 8th century.
According to reports, thousands of Myanmarese Rohingya Muslims are living in dire conditions in refugee camps ever since government forces and Buddhist extremists started burning down their villages on August 10.
Reports say some 650 Rohingyas have been killed in the Rakhine State in the West of the country in recent months. This is while 1,200 others are missing and 80,000 more have been displaced.