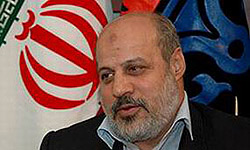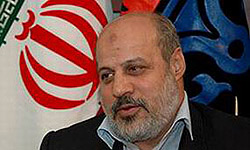 A senior Iranian oil official announced on Saturday that the country plans to export its gasoline production surplus to the neighboring countries, including Iraq, Armenia and Afghanistan.
"We have exported some gasoline supplies to Afghanistan this (Iranian) year (started on March 21) and held some negotiations with Armenia and Iraq over the export of oil products (including gasoline) to these countries," Iran's Deputy Oil Minister Alireza Zeiqami said.
He mentioned that Iran exported a daily volume of 400,000 to 500,000 liters of diesel oil to Iraq in the last Iranian year (ended March 20), and in some days this volume reached 1,000,000 liters.
Zeiqami also pointed out that Iran has been in talks with Armenia during the last Iranian year over a daily supply of 1500,000 liters of gasoline and diesel oil to the country.
Iranian Oil Minister Massoud Mir-Kazzemi announced in February that the country is prepared to export gasoline to the neighboring countries due to the excessive production of Iranian oil refineries.
Iran is by now ready to export gasoline to the neighboring countries, Mir-Kazzemi said on the sidelines of the inauguration ceremony of the second phase of Imam Khomeini Oil Refinery's development project in Shazand located in the Central Iranian province of Markazi.
He also reiterated that Iran is now self-sufficient in gasoline production.
Iran increased its gasoline production after the United States and the European Union started approving their own unilateral sanctions against the Islamic Republic over its nuclear program, mostly targeting the country's energy and banking sectors, including a US boycott of gasoline supplies to Iran.
After the UN Security Council ratified a sanctions resolution against Iran on June 9, the US Senate passed a legislation to expand sanctions on foreign companies that invest in Iran's energy sector and those foreign companies that sell refined petroleum to Iran or help develop its refining capacity.
The bill, which later received the approval of the House of Representatives, said companies that continue to sell gasoline and other refined oil products to Iran would be banned from receiving Energy Department contracts to deliver crude to the US Strategic Petroleum Reserve. The bill was then signed into law by US President Barack Obama.
But Iran's self-sufficiency in gasoline production made Washington's plots fall flat. Iran boosted gasoline production so much that in September 2010, the country exported its first gasoline consignment to the foreign markets.