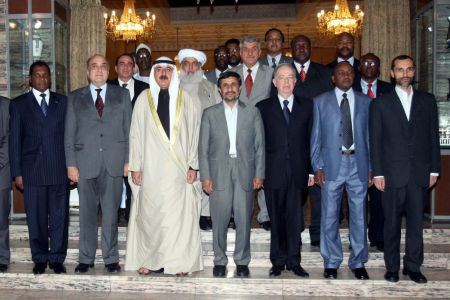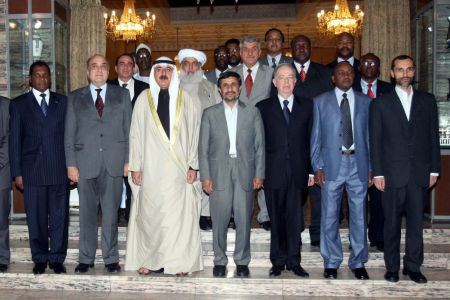 Iran's President Mahmoud Ahmadinejad has urged Islamic countries to increase cooperation on tourism in a bid to have more convergent policies.
Referring to "great potentialities" of Islamic countries in tourism sector, Ahmadinejad stressed that the Islamic states could attract tourists from both Muslim and non-Muslim states.
The president made the remarks on Wednesday in Tehran where he met with tourism ministers of the Organization of Islamic Conference (OIC).
He said that Islamic countries can boost their cultural and economic ties through tourism and help establish peace and security in the world.
"If Islamic countries tap into their resources to develop tourism, they will also benefit economically," Ahmadinejad said.
The Seventh Session of the OIC Tourism Ministers was held in Tehran from November 28 to December 1.
Tourism ministers and representatives from 30 OIC member states attended the three-day conference to discuss promotion of tourism among the Islamic countries.
The Research center for Islamic History, Art and Culture, the Statistical, Economic and Social Research and Training Center for Islamic Countries, the Islamic Center for Development of Trade, the Islamic Educational, Scientific and Cultural Organization, the Islamic Development Bank and the Islamic Chamber of Commerce and Industry were among the organizations participating in the conference.
The OIC is an international organization with 57 member states and a permanent UN delegation.
Based on the OIC charter, the organization aims to preserve Islamic social and economic values; promote solidarity amongst member states; increase cooperation in social, economic, cultural, scientific, and political areas; uphold international peace and security, and advance education, particularly in the fields of science and technology.