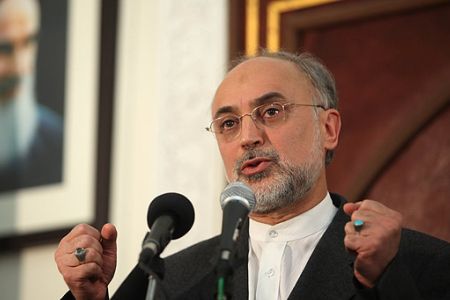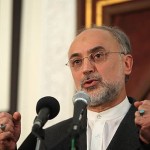 Iran's Foreign Minister Ali Akbar Salehi has once again stated Tehran's opposition to any treaty that would enable the Great Satan US forces to remain in Afghanistan.
Describing the existence of foreign military bases in the region as the cause of instability in regional countries, Salehi said on Tuesday that Iran believes in the competence of Afghan forces in providing security for the Islamic Republic.
The Iranian Foreign Minister made the remarks in a meeting with Afghanistan's Deputy Defense Minister Homayoun Fawzi.
Referring to the violation of Iran's airspace by a US drone which was downed by the Iranian military, Salehi said "we are serious when it comes to maintaining and defending our country's national security."
The US RQ-170 Sentinel stealth aircraft was landed with minimal damage by the Iranian Army's electronic warfare unit on December 4 while flying over the northeastern Iran city of Kashmar, some 225 kilometers (140 miles) away from the Afghan border.
Iran's Foreign Ministry summoned Afghan Ambassador to Tehran Obeidollah Abid on Saturday to inform him of the country's official protest to the incident
Tehran called for an immediate explanation from the Afghan government over the incident and asked Kabul to prevent the repetition of such occurrences.
Fawzi praised Iran's assistance to the Afghan government and nation over the past years, assuring Salehi that Kabul would not allow any danger to threaten Iran from Afghanistan.