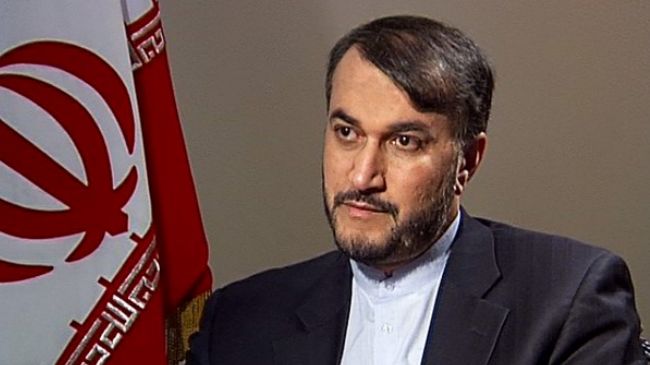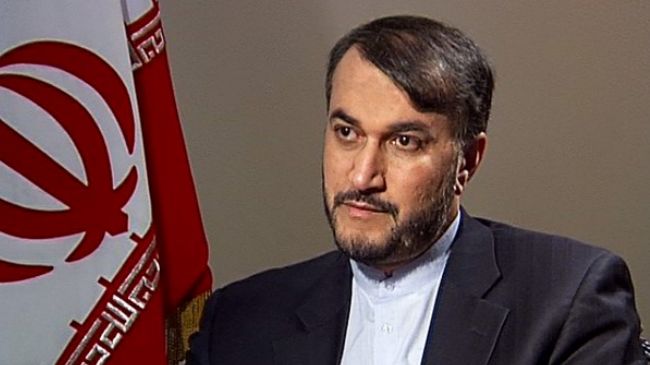 A senior Iranian official has condemned recent Israeli aggression against the al-Aqsa Mosque compound, saying that Tel Aviv is using regional conditions to speed up Judaization of East al-Quds (Jerusalem).
"The Zionist regime [of Israel] is taking advantage of regional conditions to accelerate the Judaization of al-Quds," Iranian Deputy Foreign Minister for Arab and African Affairs Hossein Amir-Abdollahian said on Monday.
"The Islamic Republic strongly condemns the Judaization policy of al-Quds and will continue to support the Palestinian people," he added.
Tensions have been running high at the al-Aqsa Mosque compound over the past few weeks.
Palestinians are extremely angry at Tel Aviv's raids as well as its new restrictions on the access of Palestinians to the mosque, considering the move as part of the Israeli regime's plan to Judaize and desecrate the holy Islamic site.
The Iranian official went on to note that the Palestinian people and regional nations will not remain silent against the recent Israeli aggression against al-Aqsa Mosque.
Amir-Abdollahian added, "Undoubtedly, these measures along with the continuation of settlement construction and detention of Palestinian activists will prepare the ground for the third Intifada."
The Iranian official further noted that the Israelis are taking these measures to please Zionist hardliners following their failure in the recent war against the besieged Gaza Strip.
Israel launched its recent attack on Gaza on July 8. The war on Gaza ended on August 26 through an Egyptian-brokered truce, which took effect following negotiations in the Egyptian capital, Cairo.
The first Palestinian Intifada took place between 1987 and 1993, while the second happened in the early 2000s.