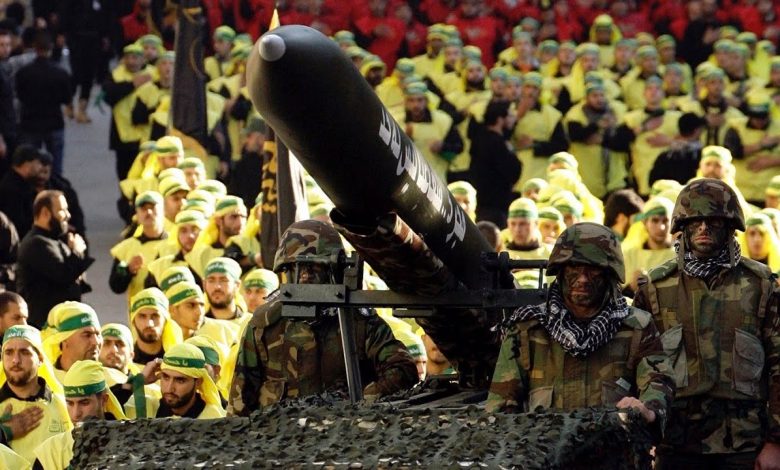 For the first time, the Zionist entity officially admits that Hezbollah's precision missiles pose 'existential threat' to the occupation regime, Lebanese daily Al-Akhbar reported on Wednesday.
In an article, Lebanese journalist Ali Haidar said: "What marks this acknowledgement is that it was announced by Israeli Defense Minister Benny Gantz, who was briefing the Knesset House Committee, in a statement that is pre-written statement."
The statement can be considered as a conclusion by decision makers in the Zionist entity on their estimation of the nature of Hezbollah's retaliation to any possible Israeli aggression, Haidar noted.
"During a Knesset session discussing a draft law on 'honoring' Lebanese collaborators with Israeli enemy, Gantz said that Hezbollah's precision missiles pose, with both quantity and quality, an existential threat to 'Israel'," the journalist, who is specialized with Zionist affairs wrote in Al-Akhbar.
Such remarks indicate the Israeli occupation's acknowledgment of the nature of the change that emerged while talking on the "equation of power," Haidar said, noting that they also indicate the Zionist decision makers' concerns about Hezbollah and the Axis of Resistance's rising capabilities in confronting the Israeli enemy.
The remarks by the Israeli DM also imply an Israeli acknowledgement that Hezbollah "is already done" with developing precision missiles, as announced by the Lebanese Resistance leader Sayyed Hasan Nasrallah in 2018, according to the journalist.
"This indicates that 'Israel' has been now adapted to the fact that Hezbollah managed to cross the red line set by the occupation regime on the issue of precision missile."
On the other hand, Haidar noted that such acknowledgement doesn't contradict with Israeli attempts to invest with such threat in order to send messages "internally and externally."
"Internally, Israeli officials try to justify the occupation's offensive retreat so far, as they also attempt to prepare the Israeli public to accept the high price which will be paid by the Israeli military in case of any confrontation," Haidar wrote.
On the external message delivered by the Zionist entity, the journalist considered that the Israeli enemy often doesn't acknowledge existential threats. "However, Israelis have realized that equations set before Hezbollah's precision missiles are totally different from those equations set after developing precision missile."
The journalist also highlighted that the term "existential threat" indicates that Hezbollah's precision missile also pose strategic threat to the so-called Israeli national security "in the present equations and not in the future ones."
"This acknowledgment reveals how much Hezbollah's capabilities represent threats to Israeli decision makers," Haidar concluded his article.
Source: Al-Akhbar Lebanese daiy