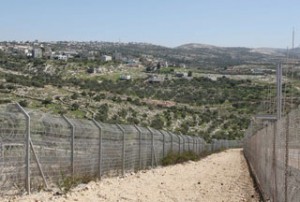 Israeli authorities have approved a plan to construct a new settlement on the land across the Green Line in south Jerusalem Al-Quds.
An official for the Israeli advocacy group Ir Amim, which monitors housing issues in Arab neighborhoods, revealed the decision, Ma'an news agency reported on Tuesday.
Ahmad Laban said the regional committee of organizing and building in the Israeli municipality of Al-Quds approved the plan, which still needs to undergo some paperwork before it is finalized.
The project will see 549 housing units in five six-story buildings on 31.25 acres of Palestinian land in the town of Beit Safafa, west of the road that links Al-Quds to Hebron Al-Khalil.
If built, the new settlement, listed as Plan 5834B, would interconnect the existing settlements in South Al-Quds including Har Homa and Gilo.
Laban said the plan is aimed at driving a "demographic wedge" between Palestinian communities in East Al-Quds and the rest of the West Bank.
The expansion project comes despite a 10-month moratorium Tel Aviv announced in November, widely viewed as a strategic move intended to cool off international furor over its continuous construction of illegal settlements in the occupied West Bank.
The temporary ban does not apply, however, to occupied East Al-Quds and allows construction of schools, synagogues and what Tel Aviv deems as community centers.
The construction activities have been a major obstacle to resumption of Middle East peace talks with the Palestinians, who have been demanding a permanent and full freeze on Israeli settlement expansion projects in the West Bank and Al-Quds.
Palestinians are denied Israeli citizenship in Al-Quds, which Israel occupied during the six-day war in 1967 and later annexed in a move never recognized by the international community.
The new settlement plans will be submitted to the public for possible objections over a period of 60 days.