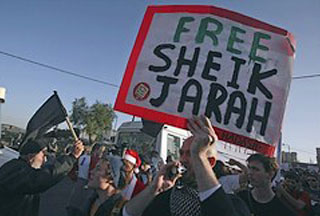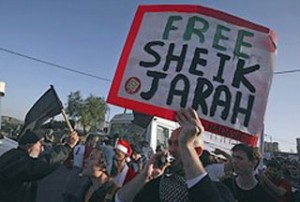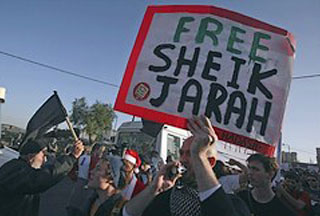 Hundreds of people, mostly Israeli activists, held a demonstration against Israeli settlement activities in the Sheikh Jarrah neighborhood of East Jerusalem Al-Quds on Friday.
The crowd estimated that as many as 600 people marched from the city center to the outskirts of Sheikh Jarrah to protest the "Jewish takeover" of several Palestinian homes by settler groups armed with court orders, The Jerusalem Post reported.
Scuffles broke out as "police used riot dispersal means" to disperse the crowd, saying organizers had failed to get a permit for the gathering.
The Israeli forces arrested 20 people during the demonstration.
The neighborhood became the site of near-weekly demonstrations after several Palestinian families were evicted from their homes in recent months by settlers claiming Jewish ownership of the land.
Israel occupied East Jerusalem Al-Quds in the 1967 Six Day War and annexed it shortly afterwards in a move not recognized by the international community.
The Israeli regime claims the holy city as its "eternal, indivisible" capital, while the Palestinian Authority wants at least the implementation of the UN resolutions, which assign the control of the eastern part of the city to them.