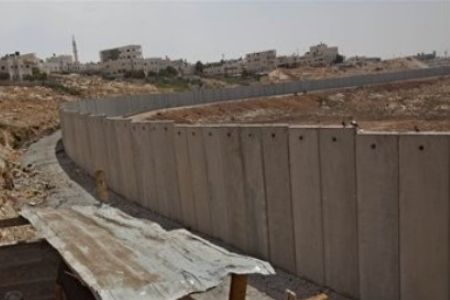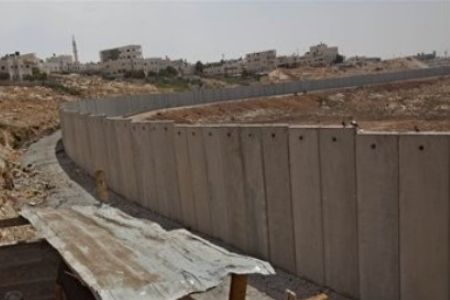 Israel has barred Palestinian Authority (PA) Caretaker Prime Minister Salam Feyadh from opening a refurbished road in al-Quds (Jerusalem) for political reasons.
Last week, Feyadh announced plans to inaugurate two renovation projects in the Israeli occupied and annexed East al-Quds, both of which are located on the West Bank side of Israel's separation barrier running through the city, AFP reported.
On Tuesday, the PA official was due to open a school in Dahiyat al-Barid on the outskirts of East al-Quds after he was banned from the other project which is a newly renovated road in the Palestinian neighborhood of Anata, part of which falls within the Israeli municipal boundaries, where the PA has no say.
Israeli Prime Minister Benjamin Netanyahu ordered the ban under pressure from rightwing lobby group Forum for the Land of Israel.
Netanyahu "ordered during a meeting with the security establishment not to let the PA conduct events and ceremonies in the municipal area of Jerusalem [al-Quds]," a statement from Netanyahu's office said late on Monday.
Israel's Interior Minister Yitzhak Aharonovitch immediately issued a warrant barring all PA officials from holding events "in Israeli territory without special permission," warning that any such events would be stopped by Israeli forces.
Feyadh is himself a resident of East al-Quds and lives in the neighborhood of Beit Hanina, which lies close to both Anata and Dahiyat al-Barid.
Israel seized East al-Quds during the Six-Day War of 1967 and later annexed it — despite opposition from the international community — in line with plans to grab the entire al-Quds as what it refers to as its "eternal, indivisible capital."
In 2002, the Israeli regime started a massive separation wall through the West Bank in a bid to keep Palestinians out.
The wall cuts through parts of al-Quds' eastern sector that despite being under Israeli control, receives little funding. The PA has stepped in on several occasions to fund the renovation of schools or furnishing of roads.