Palestine
israel blocking humanitarian projects for Gaza: UN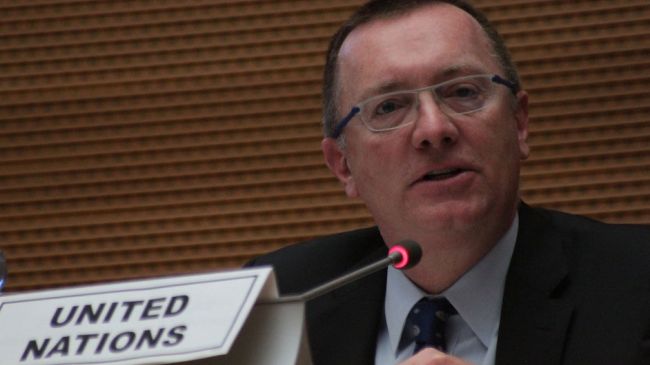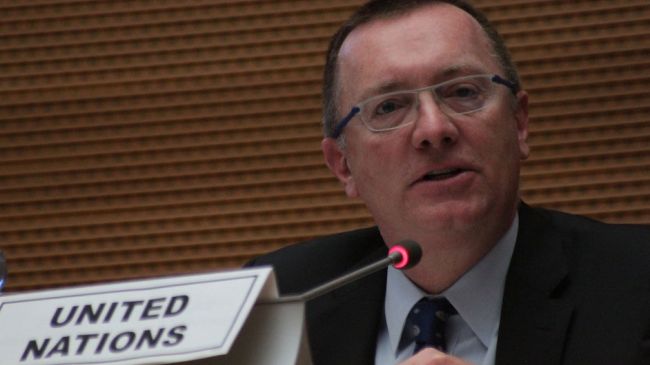 The United Nations says Israel has blocked humanitarian aid worth USD 110 million from reaching Palestinians living in the Gaza Strip.
The UN Undersecretary General for Political Affairs Jeffrey Feltman made the comments at the UN Security Council (UNSC) session on Tuesday, March 18.
"The implementation of UN projects has not been renewed, though it was agreed upon with the Israeli authorities. Fifteen projects worth $14 million are currently on hold. 42 more projects worth USD 96 million are awaiting Israel's permission," the UN official said.
The UN Undersecretary General for Political Affairs said Palestinians in the besieged strip were living in harsh conditions.
Feltman warned that the humanitarian situation for Palestinians is deteriorating as it is becoming "harder and harder for the UN to help the population of Gaza because of limited access."
He also said that the growing unemployment rate of Palestinians in Gaza was of great concern, with nearly 40 percent people now being jobless.
Since June 2007, Gaza has been blockaded by Israel in an act which has caused a decline in the living standards as well as unprecedented levels of unemployment, and poverty.
Tel Aviv denies about 1.7 million people in Gaza their basic rights, such as freedom of movement, jobs that pay proper wages, adequate healthcare, and education.
There has been a new round of tensions between the Israelis and Palestinians since March 11 when an Israeli airstrike killed three members of the Palestinian resistance movement Islamic Jihad in Gaza's southern town of Khan Yunis.
The attacks against Gazans continue despite an Egypt-brokered truce in 2012.