Israel broke law by hitting media in Gaza during war: HRW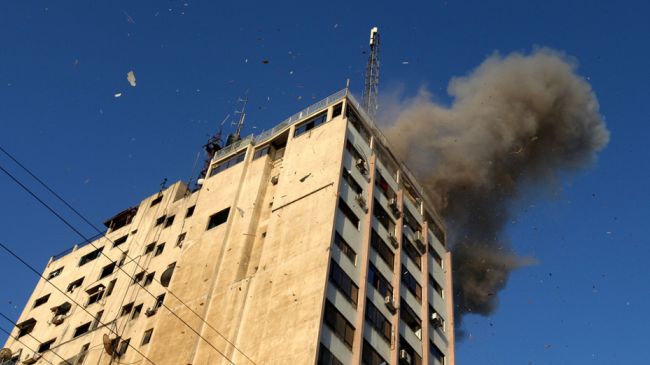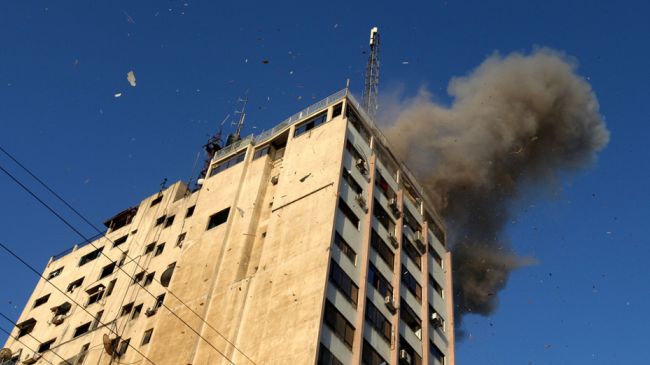 Human Rights Watch says the Israeli regime broke the laws of war by targeting journalists and media facilities in the Gaza Strip during the eight-day war on the blockaded Palestinian territory.
The New York-based human rights organization said in a statement on Thursday that it found no evidence that the targets of the Israeli airstrikes were merely military objectives.
"Just because Israel says a journalist was a fighter or a TV station was a command center does not make it so," said Sarah Leah Whitson, the Mideast director at Human Rights Watch.
Tel Aviv officials have not commented on the report.
At least two Palestinian cameramen lost their lives and nearly 10 other media staff were wounded as the Israeli military targeted a number of media buildings, including the one where the Press TV Gaza bureau is located, during the eight-day period of November 14-21.
More than 160 Palestinians, including women and children, were killed and about 1,200 others were injured in the Israeli attacks on Gaza.