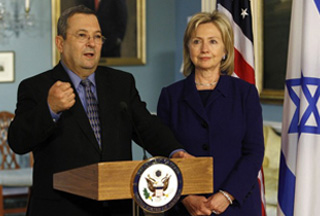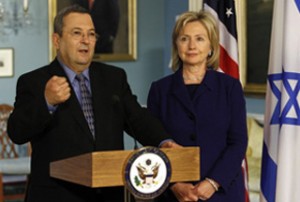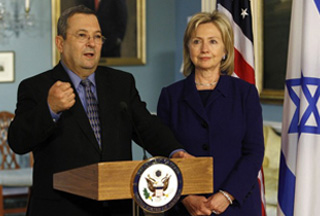 Israel's defense minister has called on the United Sates to impose strict sanctions on Iran over its nuclear energy program.
Speaking in Washington on Friday after a series of meetings with US officials including Secretary of State Hillary Clinton, visiting Israeli defense minister Ehud Barak stressed the necessity of "significant and effective sanctions within a time limit," against Iran.
Barak praised Washington's anti-Tehran policy but said Tel Aviv wants the Islamic Republic to collapse sooner. He also urged his western allies not to remove any option against Iran from the table.
He added that Israel will "carry certain skepticism and think thoroughly and in a constructive manner about what should happen if, against our hopes and wishes, it (sanctions) won't work."
US and Israel, a non-signatory to the Nuclear Non-proliferation Treaty (NPT), accuses Tehran of seeking atomic weapons under the guise of its nuclear program.
Tehran strongly rejects the charges and says the program aims to meet its growing electricity demands.