Palestine
Israel created to help hegemons' domination in Mideast: Ahmadinejad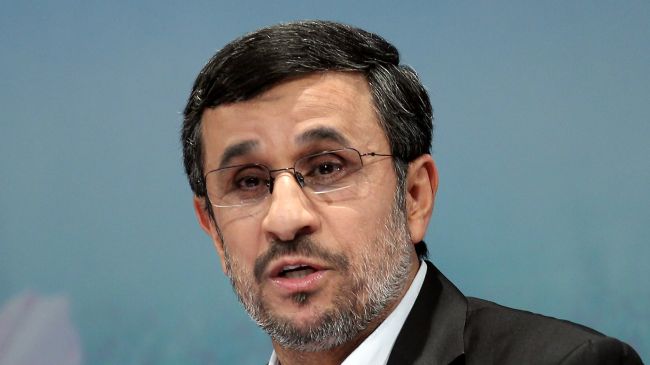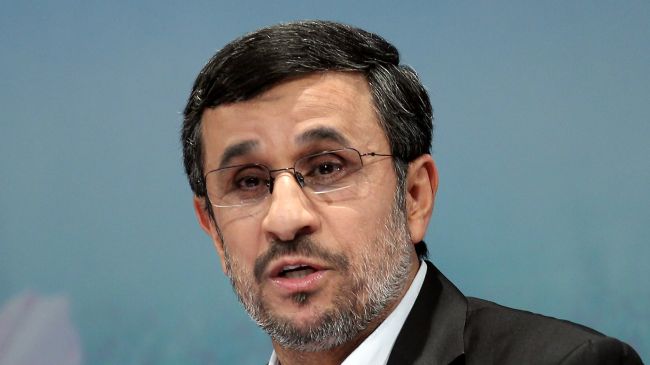 Iran's President Mahmoud Ahmadinejad says the Israeli regime was created to wage wars, stoke instability and foment discord in the Middle East in order to help the arrogant powers maintain control over the region.
"The main mission of the Zionist regime is to create wars and conflicts and it has been created to stoke division and wage wars in the region so that the hegemons can control the region," Ahmadinejad said at a press conference in Pakistan on Thursday.
He was speaking on the sidelines of the summit of the Group of Eight Developing Countries (D8) in Pakistan on Thursday.
The Iranian chief executive said that the Zionist regime takes advantage of every opportunity to hurt Iran, adding, however, that Israel knows full well that Iran is not after aggression but can defend itself in such a way that will make aggressors regret their act.
"The Iranian nation gives no place to Zionists in its defense equations and their wish to hurt Iran is a childish desire and it is not important to us," Ahmadinejad said.
He said that the Zionist regime and its supporters cannot be considered powerful as they were defeated by both Hezbollah and Hamas.
Describing the Zionists as the enemy of all nations, Ahmadinejad said that all countries should mobilize their resources to counter Zionism, which is a step toward achieving global security.
He said that hegemonic and Western powers used the issue of terrorism as a tool to invade countries in the region and added terrorism will persist as long as the arrogant powers remain in the region.
Ahmadinejad condemned terrorist attacks in the Pakistani cities of Karachi and Rawalpindi, and said Iran was opposed to the killing of defenseless people in any part of the world.
He said that such measures aimed to undermine Pakistan and added certain Western countries seek to make Pakistan insecure and impede its progress.