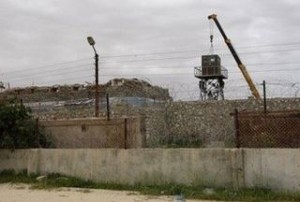 Amid mounting international pressure over its blockade of the Gaza Strip, Israel has postponed a decision on the ongoing blockade of the impoverished enclave.
Senior Israeli cabinet ministers on Wednesday failed to conclude their first meeting to vote on a proposal that could ease the flow of goods into the strip.
The meeting came following Israel's deadly attack on the Gaza-bound aid convoy on May 31, in which Israeli commandos killed at least 20 human rights activists and injured 50 others in international waters.
The ministers are expected to meet again on Thursday. According to the Associated Press, the session will focus on extending the blockade.
Gazans, who have endured the three-year blockade, are destitute of necessities and items such as cement and steel to rebuild their homes that were destroyed during Israel's military operation against the region last year.
Israeli officials were reportedly mulling over proposals under which cement and steel would be allowed in to an undecided extent in coordination with the United Nations without authorizing access to the goods for civilians.
Among other guidelines, the ban on goods like computers, toys and school supplies for children were expected to be discussed, reports said.
The naval blockade of Gaza, opposition to which prompted the human rights activists on board the Freedom Flotilla to attempt to carry aid to the strip, will reportedly not be discussed in the meeting.