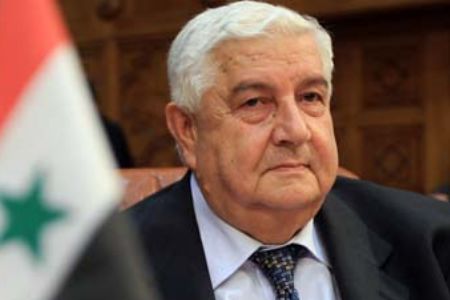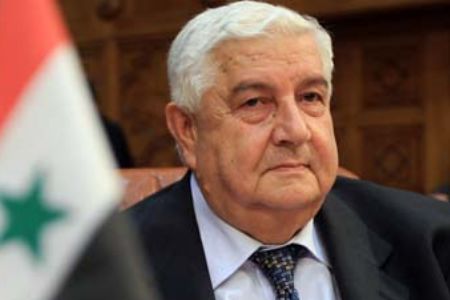 Syrian Foreign Minister Walid Muallem says Israel is showing it lacks the will for peace through its actions in the Palestinian territories.
"Israel is not a partner for peace. Instead, the policies of colonization [of the Palestinian territories], Judaizing Jerusalem (Al-Quds) and blockade of the Gaza Strip continue," Muallem said.
"Israel and those who sponsor it should assume the sole responsibility for the freezing of the peace process," he added.
Elsewhere in his remarks, Muallem reiterated the peaceful nature of Tehran's nuclear program.
He said Syria was "opposed to the use of nuclear [technology] for military purposes" and that "the Iranians have assured us that their program is civilian."
The top Syrian diplomat also denounced the "dual policy" adopted by the international community regarding the issue.
"Israel has more than 250 nuclear warheads as well as plants that produce nuclear weapons, and the world remains silent," he said.
Muallem also underlined that Damascus pays due regard to Lebanon, and that Saudi-Syrian cooperation is in line with Lebanon's stability.